Visitation Right's Lawyer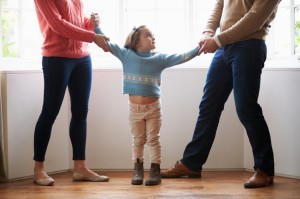 Determining custody and visitation rights during a divorce can be a difficult, emotional process. However, it is important for the child to have a consistent, fair visitation schedule that allows him or her to spend time with both parents.
Soheila Azizi and Associates, P.C. is proud to be your law firm for life. Whether you are trying to develop a visitation schedule or modify an existing one, we can help.
No matter your unique family situation, our family law attorneys can help you determine the best visitation arrangement for you and your child. Our experienced and caring attorneys will keep you and your child's best interests in mind throughout the legal process, fighting for you the entire way. Call (909) 484-9992 or contact us online to discuss visitation rights with one of our family law attorneys today.
Types of Visitation Orders
A visitation schedule (also called a "time-share") is the plan for how each parent will spend time with the child. California courts recognize four options for visitation plans, which include:
Fixed visitation: A detailed visitation plan that assigns visitation for certain dates, times, holidays, special occasions, and other important dates.
Reasonable visitation: An arrangement that allows the parents to work out a visitation schedule among themselves. It typically does not include dates and times for the child to spend with each parent; rather, it allows the parents to be flexible and adjust the schedule as they see fit. This type of visitation arrangement works best when the parents get along well and communicate well with each other.
Supervised visitation: An arrangement that requires each visit be supervised by the other parent, another adult, or a professional agency. This type of visitation is used when the child's safety or well-being requires supervision from another adult. It is also used when either the child or parent may need time to adjust to each other, such as when the parent hasn't seen the child in a long time.
No visitation: This applies when it is in the child's best interest to be completely separated from the non-custodial parent. In these cases, the other parent would be physically or emotionally harmful to the children, even with supervised visits.
Whenever the court is faced with an issue of child custody, child support, or visitation, it seeks to put the interests of the child first. However, the "best interests" of the child can be complicated, and the court is forced to consider a number of factors. In family law cases like these, the court considers the following factors:
The health of the child
The age of the child
The ability of the parents to care for the child
The emotional ties between the parents and the child
Any history of family violence or substance abuse
The child's ties to home, school, and his or her community
Obtaining a Visitation Order
It is possible for two parents to come up with their own custody arrangement and visitation schedule, bypassing the need for a court order. However, if one parent refuses to follow the agreement at some point in the future, the court cannot enforce it unless it is a formal court order. For this reason, it is preferable for a visitation schedule to go through the legal process and be signed into effect by a judge.
Depending on the parents' relationship with each other, creating a visitation agreement can go a number of ways. If both parents can agree on a custody and visitation schedule (often called a "parenting plan"), then a judge can sign the order and it will become legally binding.
If both parents cannot agree on what is best for the child, mediation is another option. Mediation is a less expensive, less formal, and more amicable alternative to the traditional courtroom atmosphere, and many parents prefer mediation as a way to resolve their disagreements. Soheila Azizi has more than 18 years' worth of experience in dispute resolution and has personally mediated more than 1,000 family law cases.
If mediation is not an option (or it is unsuccessful), the parents can bring their case before a judge. With the help of a family law attorney, each parent will present the relevant information (e.g. living arrangements, issues at hand, etc.) and the judge will make a final determination as to the visitation schedule.
Visit the California courts website or contact Soheila Azizi and Associates, P.C. to learn more about the range of options for developing a visitation plan.
Non-Parent Visitation Rights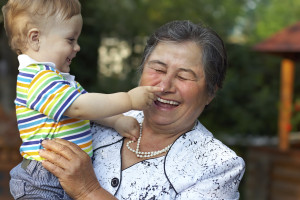 Sometimes it is appropriate to develop a visitation plan for someone other than the biological parents. Grandparents, stepparents, foster parents, or other caretakers may have a legal claim to visitation, depending on the circumstances of the divorce.
All 50 states currently recognize grandparents' rights to custody and visitation, but each case is judged individually. A grandmother or grandfather is allowed to petition the court for visitation rights after a divorce so long as he or she can prove they had a meaningful and positive relationship with the grandchild before the split.
In order to grant visitation rights to a non-parent individual, the court must determine there was a pre-existing relationship between the individual and the child and that the relationship would be beneficial for the child.
Obtaining visitation right for a non-parent party can be difficult and complicated. As such, it is important to consult an experienced family law attorney early in the process; this will give your petition for visitation the best chance of success.
Contact Soheila Azizi and Associates, P.C.
Soheila Azizi and Associates, P.C. is proud to be your law firm for life.
Our experienced family law attorneys are prepared to handle your case with dedication, compassion, and respect. We have extensive experience in trial litigation, mediation, and arbitration, and we can work with you to determine the best approach for your unique case. No matter the situation, our attorneys are prepared to work with you and fight for your best interests.
If you would like to talk to an experienced attorney about visitation rights, contact the Law Offices of Soheila Azizi and Associates, P.C. Our skilled attorneys specialize in coming up with creative solutions for different family situations, allowing you to put your child's interests first. Call (909) 484-9992 or contact us online to schedule your initial consultation today.
When you want sound, authoritative legal advice and effective and zealous representation to help protect your interests, the Law Office of Soheila Azizi & Associates, P.C. is ready to help.