Premier Elder Abuse Lawyers in Rancho Cucamonga
Protecting Clients in Elder Abuse Cases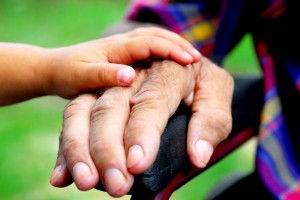 The term "elder abuse" refers to any intentional act of negligence or criminal misconduct by a caregiver or any other person, which results in injury or harm to a senior citizen. Every year, hundreds of thousands of vulnerable senior citizens suffer neglect, physical assault, and financial exploitation by family members, residential care staff members, and others who know that older persons often lack strong legal advocacy. Along with all other states, California has passed significant laws that seek to limit exploitation and prohibit abuse. Despite tough laws, incidents of elder abuse continue to increase every year, according to the Administration on Aging, a division of the U.S. Department of Health and Human Services.
Financial Scams • Nursing Home Negligence • Physical Abuse
If an elderly loved one in your family has suffered emotional abuse, neglect, or injury while in the care of a healthcare provider, or has been taken advantage of financially by an individual or organization, we are ready to help. The attorneys of Soheila Azizi & Associates, P.C. in Rancho Cucamonga, California, take elder abuse, nursing home neglect, and injuries to vulnerable adults very seriously. We are committed to providing you attentive personal service and intelligent, compassionate advice. We thoroughly investigate the incident of abuse or neglect to determine whether a pattern of misconduct is evident. We gather evidence and records and work with a team of independent professionals to determine the full extent of the injury or financial harm and fight aggressively for compensatory and punitive damages when gross negligence can be determined. You will not pay attorney's fees unless you receive money damages for your claim.
Learn more about our philosophy and approach to law by visiting our Azizi Way page. We are not a personal injury "conveyor belt" law firm, taking case after case. We handle only elder abuse cases that are real, with serious injury or harm. Senior citizens who have been seriously harmed can depend on serious and effective representation to be their voice in the courtroom.
Servicios del intérprete disponibles
Schedule your consultation and no fees unless you obtain money for your injury or wrongful death claim.
Contact our offices to schedule a consultation about your specific case of elder abuse. We are your law firm for life.
When you want sound, authoritative legal advice and effective and zealous representation to help protect your interests, the Law Office of Soheila Azizi & Associates, P.C. is ready to help.