Abogados Especialistas de California
Derecho de Familia ♦ Planificación Patrimonial y de Sucesión ♦ Lesiones Graves ♦ Discapacidad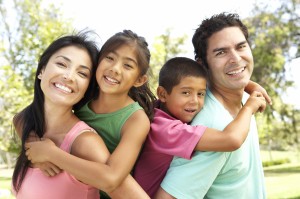 Soheila Azizi & Associates, P.C. se enorgullece de ser su despacho legal para toda la vida. Somos un despacho pequeño que ofrece flexibilidad, compromiso y dedicación al proporcionar una amplia gama de servicios que son los más necesarios a medida que la vida de las familias cambia. En todas las áreas de práctica, trabajamos como un equipo para ofrecer a nuestros clientes un nivel extraordinario de servicio personalizado que no podrán encontrar en los mega despachos legales de las grandes ciudades, que además son más costosos y tienen menor capacidad de respuesta. Estamos comprometidos con la excelencia y verdaderamente dedicados a servir su mejor interés, siempre considerando el presupuesto de su familia. Nuestros abogados trabajan diligentemente para proteger los derechos y el futuro de su familia en todos los aspectos legales de divorcio y derecho de familia, planificación patrimonial y ley de sucesiones, además de negligencia de prestadores de servicios de salud. Contáctenos hoy mismo y permítanos demostrarle la diferencia que pueden hacer nuestra defensa y compromiso entusiastas.
Servicio de intérprete disponible
Fomentamos la diversidad en nuestra práctica y en nuestras comunidades
Estamos orgullosos de proporcionar a nuestros clientes un equipo experto de profesionales legales que pueden manejar una amplia gama de problemas relacionados con conciencia cultural o temas delicados que afectan las relaciones humanas. Nuestra experiencia de contacto directo con los estilos de vida y actitudes de varias culturas ha sido una enorme ayuda en la resolución de las situaciones más difíciles que afectan la vida de nuestros clientes. Desde familias multirraciales hasta negocios multiculturales, nuestros abogados especializados, que poseen un amplio enfoque sobre actitudes culturales delicadas, ofrecen a los clientes soluciones creativas que son únicas en diferentes situaciones. Estamos dedicados a asegurar los derechos de nuestros clientes en cualquier tema legal. Desde nuestras oficinas en Rancho Cucamonga, California, y atendiendo a comunidades en todo Inland Empire, estamos preparados para convertirnos en su despacho legal para toda la vida.
La abogada de nivel senior Soheila Azizi es nuestra socia fundadora y es una profesional altamente motivada y activa en nuestra práctica. La abogada Azizi actualmente es miembro de Consumer Attorney's Association of Los Angeles, Los Angeles County Bar Association, San Bernardino Bar Association, y es panelista exclusiva de Inland Valley Arbitration and Mediation Services (IVAMS). Además, se ha desempeñado como Jueza Pro Tempore en San Bernardino County Small Claims Court y San Bernardino County Superior Court, y ha impartido enseñanza como profesora adjunta en University of La Verne College of Law.
Ahora puede confiar en nosotros como su despacho legal para toda la vida. Permítanos que le mostremos la diferencia de nuestro enfoque.
Contáctenos para agendar una consulta y analizar las preocupaciones legales de su familia. Encontrará que tenemos una alta capacidad de respuesta, un raciocinio claro y disposición para explicarle en forma transparente cuáles son sus opciones. También estamos dispuestos a escuchar lo que usted considera que pueden ser las mejores soluciones. Ya sea que necesite un abogado especialista en planificación patrimonial en California, un abogado en derecho de familia o un defensor enérgico especialista en temas de consumidores, ha llegado al lugar correcto. Si desea servicios integrales en temas de derecho de familia, sucesiones y lesiones graves, ahora puede confiar en nuestro equipo de profesionales como su despacho legal para toda la vida.
Cuando desee un asesoramiento legal sólido y autorizado y una representación eficaz y entusiasta para ayudar a proteger sus intereses, la Oficina Legal de Soheila Azizi & Associates, P.C. está listo para ayudar.