Spousal Support Attorneys
Protecting Your Interests in Alimony Matters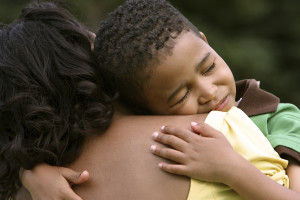 Although no longer referred to as alimony, spousal support may still become part of a divorce settlement or judgment handed down by California family court judges. When deciding whether spousal support should be required, the judge will take many things into consideration, including the income of the parties, child support obligations, and living arrangement of both spouses. Although California is a no-fault divorce state, judges may even take into consideration whether one party had a significant role that led to the divorce.
We are your law firm for life. We treat clients the way we would like to be treated.
Servicio de intérprete disponible
If you are considering filing for a divorce that will include issues of spousal support, you need strong legal representation to ensure that your interests are being protected. The family law firm of Soheila Azizi & Associates, P.C. in Rancho Cucamonga, California, has the experience that makes a difference. Our attorneys understand how emotional spousal maintenance issues can become, and we are dedicated to vigorously representing your interests. Along with child support and child custody issues, alimony is one of the most serious and contentious issues that erupts during a divorce. When the marriage has been particularly acrimonious, alimony is certainly the most highly charged emotional issue. We have the experience and skill to protect your rights through mediation or litigation and find a resolution and spousal support arrangement that make sense.
Spousal support enforcement
We understand how important spousal support is to your financial situation. If your settlement or judgment included an arrangement to receive support, but your ex-spouse is not meeting obligations, we can help. It can be frustrating, confusing, and time-consuming trying to work with government enforcement officials to remedy the situation. We will work with county and state authorities on your behalf to enforce support arrangements. Depending upon the specific circumstances, the other party may be required to pay our attorney's fees.
Support modifications
People's lives and financial circumstances change. If you are obliged to pay spousal support, but can no longer meet your obligations, there may be legal modifications that can be made. We can negotiate a new legal arrangement and help you modify your obligation to meet your circumstances.
Contact our office in Rancho Cucamonga, California, to schedule a consultation about your legal needs regarding spousal maintenance. We are dedicated to helping you find the best possible outcome. We are your law firm for life.
When you want sound, authoritative legal advice and effective and zealous representation to help protect your interests, the Law Office of Soheila Azizi & Associates, P.C. is ready to help.