Experienced San Bernardino Attorneys
Facilitating Your Adoption Process and Helping Your Family Grow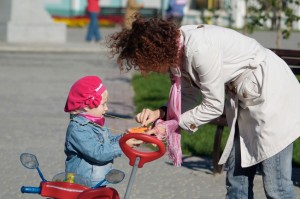 At Soheila Azizi & Associates, P.C. in Rancho Cucamonga, California, we believe that every adoption should be a joyous event. We provide a full range of legal services to help facilitate the step-parent and domestic adoption process. Our goals are to help ensure your adoption process is as smooth, efficient, and affordable as possible. Servicios del intérprete disponibles
We promote diversity at our firm, in families, and in our communities
We know that adoption is a wonderfully fulfilling and rewarding way to expand your family and provide for a loved child. For more specific legal advice and guidance about your adoption, do no hesitate to contact us to arrange for your initial consultation. We are your law firm for life. We provide legal advice and representation for all family law matters relating to adoption:
Adoption challenges and disputes
Domestic adoption law
International adoptions
Failed adoptions
Child custody and child support issues
Paternity issues
Learn more about family law and our firm at these information pages:
We look forward to helping you through the joyous process of adopting a child into your family. Contact us to learn more about the Azizi way. Our approach is simple: we are your law firm for life.