We Are Your Law Firm for Life
Working With Your Best Interests In Mind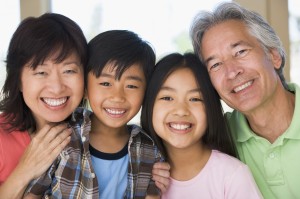 At Soheila Azizi and Associates, P.C., your case will be treated with care, compassion, and respect. We are California trial and mediation lawyers with years of experience working with diverse families throughout the Inland Empire. Our legal team is committed to finding the best solution for your family law, elder abuse, serious injury, or disability case.
Soheila Azizi and Associates, P.C. specialize in the following practice areas:
Family Law
California family law matters are often complex and emotionally trying. Family law requires an attorney who works with compassion, intelligence, skill, and respect throughout the process. Soheila Azizi and Associates, P.C. is equipped to handle all matters of family law, including:
Our Family Law Services:
Mediation
Every family situation is different, and traditional litigation is not always the best solution. If there are few contested issues to resolve, mediation can be a great alternative to court.
Mediation is a more amicable, less formal, and less expensive way of resolving disputes. With mediation, divorcing couples have more control over the outcome and avoid the stress of traditional divorce litigation. As opposed to court, mediation allows you to keep all family matters confidential, resulting in less friction between parties. Mediation allows couples to come up with a mutually agreeable solution, and it takes much of the stress off of parents and children.
Soheila Azizi has personally mediated more than 1,000 family law cases, and she serves as the president of California Arbitration and Mediation Services. She has extensive experience coming up with creative solutions to challenging disputes, and she utilizes diverse mediation styles and communication techniques to achieve the best outcome for her clients. No matter your unique family situation, Soheila Azizi and Associates, P.C. can work with you to develop a mutually agreeable solution in a low-pressure environment.
Elder Abuse and Nursing Home Neglect
Elder abuse is an umbrella terms for any intentional act of negligence or criminal misconduct by a caregiver, healthcare professional, family member, or other person. Elder abuse includes:
Physical abuse: includes hitting, pushing, shoving, burning, striking, and other acts of violence, as well as force-feeding, inappropriate use of drugs or restraints, and any other kind of physical punishment
Sexual abuse: includes any kind of non-consensual sexual contact of any kind with an elderly person and any sexual contact with an elder who is unable to give consent (often due to dementia or other diminished mental faculties)
Emotional or psychological abuse: includes verbal assaults, threats, intimidation, insults, humiliation, and harassment
Neglect: the refusal or failure to fulfill an elder's needs by someone who has an obligation or duty to care for him or her, including failure to pay for home care services or failure to provide necessary care like food, water, clothing, shelter, personal hygiene, and medications
Financial exploitation: the improper or illegal use of an elderly person's funds, property, or assets (e.g. forging an elder's signature, cashing his or her checks without permission, misusing or stealing an elder's money, or coercing/deceiving an elder to sign any binding legal document)
Elder abuse is a widespread and troubling problem across the U.S. The American Psychological Association estimates that 4 million older Americans fall victim to physical, psychological, or other forms of abuse every year. And tragically, for every case that is reported, as many as 23 go unreported and unaddressed. Whether it takes place in the home, the hospital, a nursing home, or elsewhere, abusers should be held accountable for their negligence and mistreatment of elders.
Medical Malpractice and Serious Injuries
Negligence and misconduct on the part of doctors, nurses, dentists, chiropractors, and nursing home staff can result in serious injuries, crippling medical bills, and long-term emotional harm. And unfortunately, thousands of Americans suffer from subpar medical care every year.
A recent study published in the journal Surgery found that more than 4,000 "never events" occur during surgery every year in the U.S. "Never events" are so named because they represent particularly shocking medical errors that should never occur; these include performing surgery on the wrong body part, performing surgery on the wrong person, leaving a foreign object inside a patient during surgery, medication errors, and maternal death during a low-risk delivery. Even in short-term medical care, injuries and preventable infections are far too commonplace; the Centers for Disease Control and Prevention estimate that 1 in 25 hospital patients develop a healthcare-associated infection during their hospital stay. In 2011, there were approximately 722,000 hospital-acquired infections, contributing to about 75,000 deaths.
Soheila Azizi and Associates, P.C. are prepared to handle medical malpractice and serious injury cases, including:
Failure to diagnose
Misdiagnosis and failure to properly treat
Improper medications
Unsafe prescription drugs
Surgical errors
Birth injuries to mother or baby
Medical malpractice cases are notoriously difficult to prove and litigate. In order for medical malpractice to have occurred, one must prove that (1) the healthcare professional deviated from an accepted standard of care and (2) the negligent conduct was the direct cause of the serious injury. In other words, one must prove that a different doctor under the same circumstances would have acted differently.
The majority of medical malpractice suits are settled in negotiations. However, a trial is sometimes necessary if opposing attorneys will not respond reasonably. In that case, Soheila Azizi and Associates, P.C. are prepared to mount an aggressive case and fight for your rightful compensation.
Contact The Law Offices of Soheila Azizi and Associates, P.C.
At Soheila Azizi and Associates, P.C., we are proud to be your law firm for life. Working with us, you can expect compassion, dedication, and experience. Our attorneys are committed to you and your family's best interests, and we are determined to find the best solution for your unique situation.
Call (909) 484-9992 or contact us online to schedule a consultation today.