We advocate for your rights and are committed to delivering the best legal solutions to your unique situation.
With experience and dedication on our side, our qualified family lawyers provide knowledgeable guidance and legal advice in all family law matters. We understand that your best solution lies not only in our ability to provide you with intelligent and knowledgeable legal advice but also in our ability to protect your best interests at all times. We have the skills, dedication, and strategy to deliver your most advantageous results. We can provide a wide range of solutions from mediation to vigorous litigation and everything in between.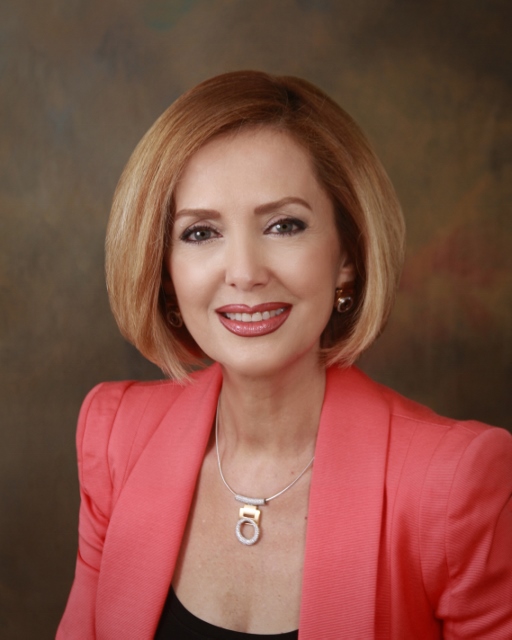 Ms. Azizi has been practicing law for nearly  30 years, her areas of focus are Civil Litigation, Mediation, and Collaborative Professional. Azizi was born in Iran to an Iranian mother and a Russian migrant father, and she remained in the country for the first 18 years of her life. She and her family fled to Europe and eventually to the United States because of religious persecution under the Iranian government.
Soheila Azizi has served as a mediator for the San Bernardino and Riverside civil and family courts, and she has personally mediated more than 1,000 family law cases. She attended Hofstra University and University of La Verne School of Law here in California after deciding to pursue law as a second career. She is now a recognized legal expert in the Inland Empire, a panelist for Inland Valley Arbitration and Mediation Services, a member of the Iranian American Lawyers Association, and a member of several bar associations.
Civil Litigation
Mediation
ODR
ADR
Nursing Home Neglect
Elder Abuse
Family Law
Medical/Hospital/Dental Malpractice
Child Custody, Child Visitation, Child Support
Divorce
Spousal Support
Adoption
Guardianship
Conservatorships
Consumer Attorney's Association of Los Angeles
LA County Bar Association
San Bernardino Bar Association
Inland Valley Arbitration and Mediation Services (IVAMS)
Women on the Move Network – Founder and Board of Directors- Founder, Board of Directors
Women On the Move Network- President
San Bernardino County Superior Court and San Bernardino Small Claims Court- Judge Pro Tem
Co-Presenter: Inland Valley Interfaith Network at Parliament of World Religions in Salt lake City
Panel Presenter on Confronting Domestic Violence: Legal Ramifications and Advocacy, University of La Verne, College of Law, Ontario, California
Organization & Public Presentation of Campaigns on Human Rights Violations:
Letter Writing Campaign for Religious Persecution Victims, "The Yaran!"
"Education Under Fire" Campaign and Film Screening at University of La Verne
"Five Years Too Many!" Campaign Against Religious Persecution
Adjunct Professor, ULV College of Law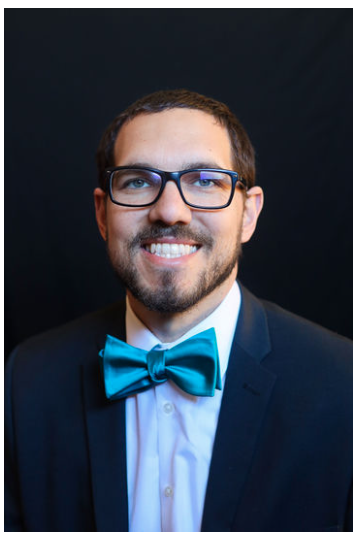 Joshua Edmondson has been working at The Law Offices of Soheila S. Azizi & Associates, P.C. since 2017. Before working with Soheila Azizi, he worked with several other firms including Perona, Langer, Beck, Serbin and Mendoza, Shernoff Bidart Echeverria LLP, Law office of Elliot Luchs, and Law office of Robin Harrison. He has gained experience in various areas of law working for these firms, which include Worker's Compensation law, Real Estate Law, Employment Law, Products Liability, Municipal Law, and Family Law.
Joshua is a graduate from the University of La Verne for his JD degree and University of California, Riverside for his Bachelor's Degree. At the University of La Verne, he participated in the Moot Court Honors program, which was awarded to the top twenty students in Appellate Advocacy. Additionally, he was one of the two students chosen to represent the law school in the HNBA Moot Court Competition, New Orleans. In addition, he was an Articles Editor on the Journal of Law, Business, and Ethics, a peer review inter-disciplinary scholarly journal by the Pacific Southwest Society of Legal Studies.
Joshua currently lives in the Inland Empire with his wife and two young daughters. He understands the importance of getting cost-effective, efficient results for his clients.
Civil Litigation
Family Law
Child Custody, Child Visitation, Child Support
Divorce
Spousal Support
Adoption
Guardianship
Conservatorships
Will & Trust
Estate Planning
San Bernardino Bar Association
Email: joshuaedmondson@azizilaw.com
Mila Afshar graduated from Western State College of Law in Orange County. She initially received her MBA degree with a specialty in Information Technology. Driven by the passion to give a powerful voice to the voiceless, Mila pursued a Juris Doctorate degree.
Mila served as Vice President of Family Law Society at WSCL. She also served as American Bar Association Representative, Board Member and Treasurer at NIALSA, Board Member at IABA Orange County Chapter, a member of Orange County Bar Association, and a member of Orange County Women Lawyers Association.
Civil Litigation
Medical/Dental Malpractice
Will & Trust
Estate Planning
Elder Abuse
Conservatorships
Family Law
Personal Injury
Orange County Bar Association
Western San Bernardino County Bar Association
Orange County Women Lawyers Association
Email: milaafshar@azizilaw.com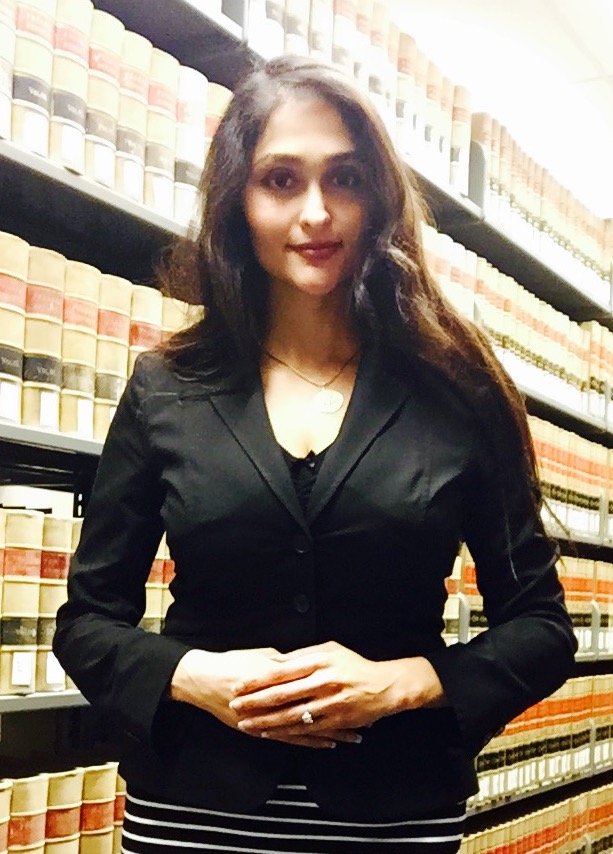 Prior to becoming licensed to practice law in the state of California, Sanam has worked as a certified law clerk at the Riverside County Public Defender's Office where she attended the mental health/drug court as well as the felony court. There, under attorney supervision, she was entrusted with the task of explaining to criminal defendants the consequences of their pleas and their constitutional rights.
She has also served as an extern at the Disability Rights Legal Center at the University of La Verne College of Law in Ontario, CA where she helped to prepare Due Process Complaints by drafting the Statement of Facts using email correspondences, school records, medical records, and medical experts' reports.
Sanam is a graduate from California Polytechnic University in Pomona, CA. She obtained her JD degree from the University of La Verne College of Law in Ontario, CA. She received the Cali Award of Excellence in the Anti-discrimination Seminar.
Sanam currently lives in Rancho Cucamonga, CA with her husband and daughter. As a wife, a mother, and an attorney, Sanam understands the value of her promises and commitments as well as the importance of a strong work ethic. She endeavors to create and foster trust, assurance, and ease of mind in all clients by treating their concerns and cases as though they were her own.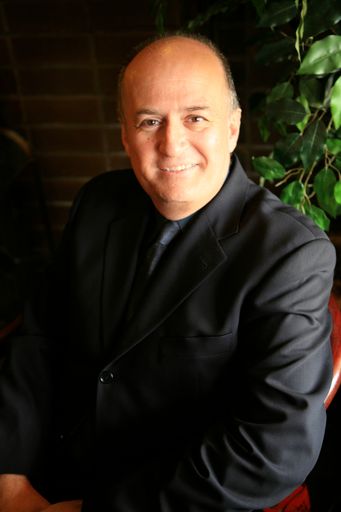 "Mr. Sadighi has long been associated with our practice and is currently the Account Financial Manager at the Law Office of Soheila S. Azizi & Associates, P.C.
A graduate of Southwestern University School of law, he is responsible for financial aspects of our case work including Trust Accounting, QDRO preparation, Probate Accounting and preparation of financial disclosures for Family Law cases."
Legal Research
Appeals
Trust Accounting
QDRO Preparation
Probate Accounting
Family Law Financial Matters
Email: kamransadighi@azizilaw.com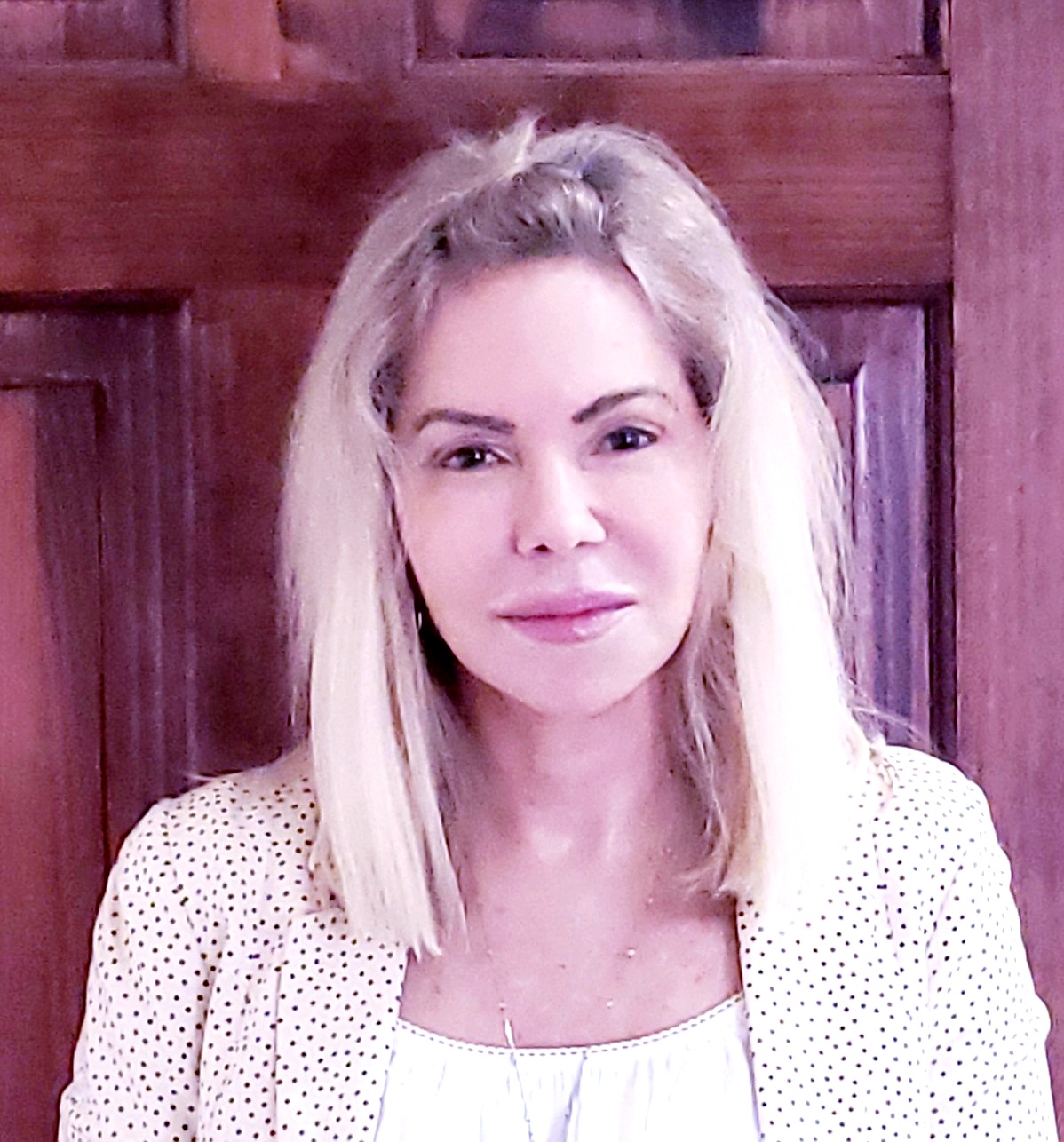 Ms. Walker has had over 25 years of paralegal experience and expertise in the areas of Medical/Dental/Hospital/Nursing Home Malpractice/Abuse as well as with all aspects of Family law, Domestic Violence, Child Custody, Support and Property Division. Ms. Walker has joined the Azizi team of lawyers and staff members for most of her working experience and takes a sincere and loving personal interest in handling the paralegal aspects of cases for our clients.
Attended the University of La Verne
Family Law
Child Custody, Child Visitation, Child Support
Divorce
Spousal Support
Adoption
Guardianship
Conservatorships
Medical Malpractice
Civil Litigation
Dental Malpractice
Wrongful Death
Elder Abuse
Email: lyndawalker@azizilaw.com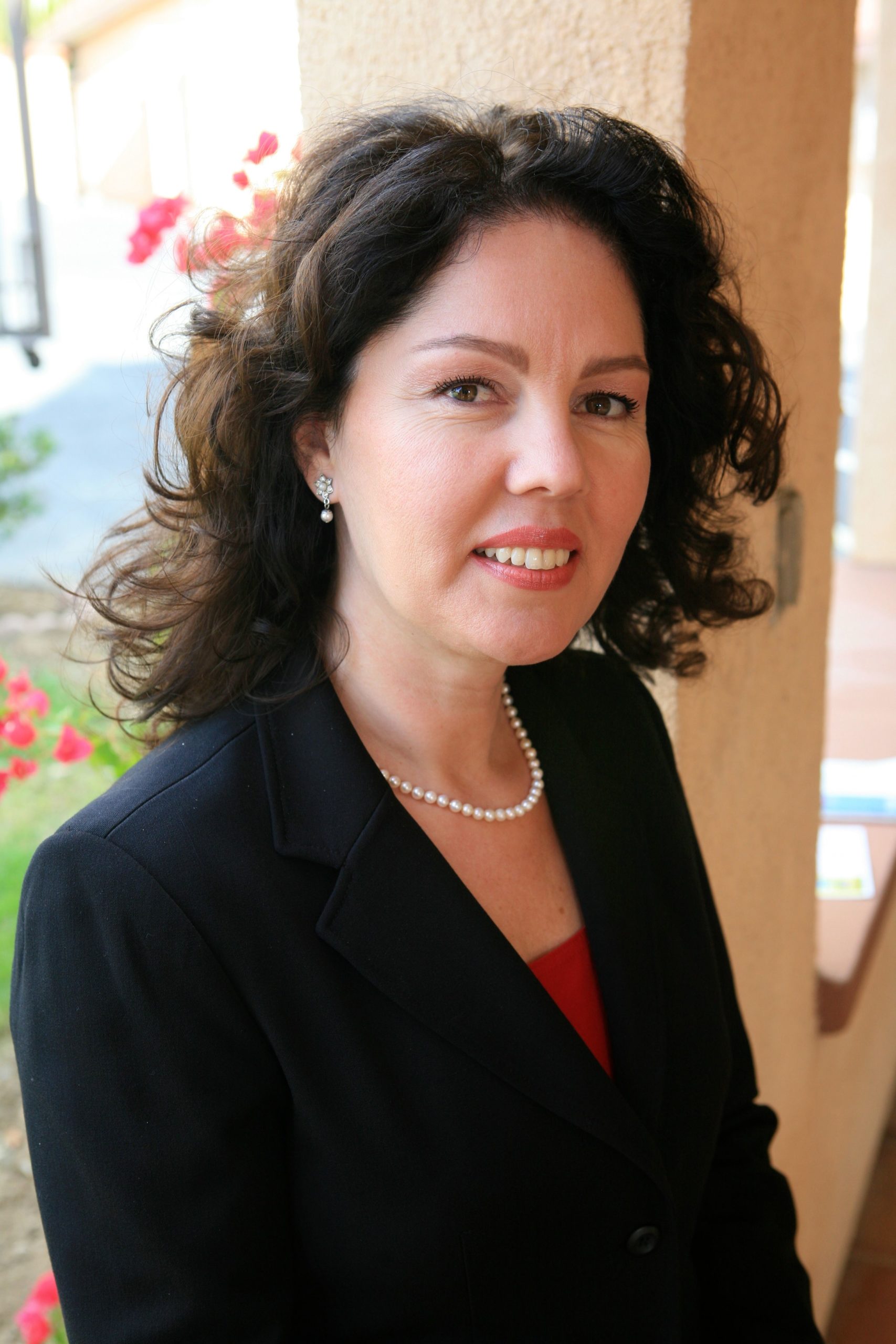 Lynda Cervantes has gained her legal secretarial skills and expertise in areas of Medical/Dental/Hospital/Nursing Home Malpractice/Abuse through working with prominent defense firms in Los Angeles before joining the Azizi Team of legal professionals for the last 20 years. Ms. Cervantes is a dedicated and loyal member of Azizi legal team and is always ready and willing to assist our clients with their legal questions and needs.
Ms. Cervantes enjoys family time and travel and is a dedicated daughter to serving the needs of her elderly parents.
We are happy to welcome Lorenzo R. Colunga, as the newest member of our firm. Lorenzo our Office Administrator and Personal Assistant to Attorney Soheila Azizi, is a lifelong resident of Colton, CA. After graduating from Colton high school, he continued his education at the University of California- Riverside where he completed his undergraduate work.
Lorenzo served as an office administrator for a local law firm for 12 years, where he assisted in family, civil, and criminal law matters. Lorenzo's incredible work ethic and compassion has allowed him to establish a working relationship with both coworkers and clients that is based on trust and mutual respect. Lorenzo is bilingual, fluent in both English and Spanish, allowing our office to serve our Latino community. Impeccable customer service is Lorenzo's top priority, to ensure our clients receive the best service and attention to their cases. His attention to detail and ability to organize, ensures our office is always working at optimum capacity.
In his free time Lorenzo is a care giver to his elderly mother. He enjoys spending time with his family, especially his two granddaughters, Sofia and Mila. They are his world. He is an avid gardener, music enthusiast, and enjoys antiquing. Always looking for that "Next Find".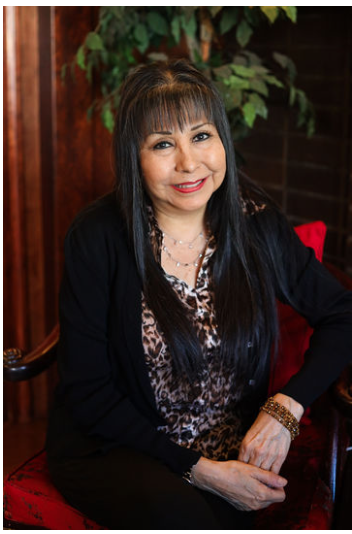 Our office is proud to have Ms. Ro Leyva as a member of our work family. Ro is a native of Los Angeles, CA, with seventeen years of experience in the legal field. Her education consists of attending East LA Community College, majoring in business administration courses. Later in her life she moved to Tucson, Arizona where she furthered her education at Pima Community College, with an emphasis in law. Her previous position at Jacoby & Meyers and the law firm of Sarah Showard had gained her valuable experience as a receptionist and a legal secretary, when she joined our firm in April of 2010 after her return to California.
Although Ro's position was initially titled as a front office assistant/receptionist, she was soon promoted to the position of legal secretary with the law firm of Soheila Azizi & Associates, P.C. Ro is passionate about her work, always reaching for higher standards of excellence in her learnings and service to our clients. At the present time, Ro works closely with our senior associate attorney, Mr. Joshua Edmondson, and assists him in various areas of Civil Litigation, Business, Family, and Probate matters. Ro is a team player with great attitude in working with our staff, and is equally dedicated to the needs of our clients even if it means that she has to go out of her way to do tasks beyond her scope of work or stay after hours to accomplish what she has set out to do. Ms. Leyva is an asset to the Law Offices of Soheila Azizi & Associates.