Top Family Law Firm in Rancho Cucamonga
The Law Office of Soheila Azizi & Associates, P.C. is your law firm for life.
When it comes to family law, estate planning, Social Security, or serious injuries, we will advocate vigorously on your behalf. We will fight for you and your family's best interests every step of the way and help you resolve your legal matters in a timely manner.
---
Family Law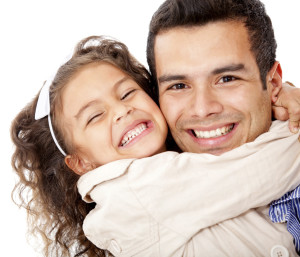 The law office of Soheila Azizi & Associates, P.C. is well-versed on all California family law matters. Family law takes more than just a thorough understanding of the law. During such a difficult time in your life, you deserve an attorney who understands the complex and emotional process you are going through.
The Law Office of Soheila Azizi & Associates is equipped to handle all family law cases, including:
No matter your unique family situation, our experienced attorneys will make sure you are treated with respect and kept informed of all legal goings-on.
Ending a marriage is an extremely difficult and complicated time for all parties involved. With that in mind, the attorneys of Soheila Azizi & Associates will work with you to make sure you feel heard and well represented throughout the process.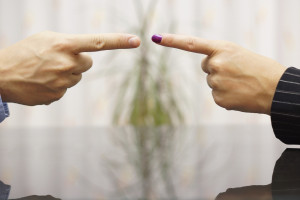 In the state of California, there are three main ways to end a marriage or domestic partnership: divorce, legal separation, and annulment. Both spouses are not required to agree to end the marriage; either spouse can decide to end the marriage, and the other spouse or partner can not stop the process by refusing to participate in the case, even if he or she does not want a divorce.
When it comes to divorce, California is a "no fault" state. This means that the spouse or partner asking for a divorce is not required to prove the other spouse or partner did something wrong. "Irreconcilable differences" is the legal term for stating the couple can no longer get along, and this assertion is enough for a no-fault divorce.
California courts do not favor one side or the other based on filing date; in other words, the first person to file for divorce is not given any sort of advantage in court. That being said, it is important to plan and talk to an experienced family law attorney before starting the process. Planning ahead, collecting relevant documents, and consulting a lawyer can save you time and money down the road.
Family law can be extremely complicated, especially when coupled with other legal issues, such as immigration status or domestic partnerships. The law office of Soheila Azizi & Associates is ready to handle any and all complications related to your case.
---
Mediation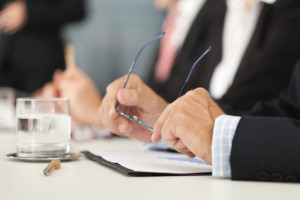 Mediation programs offer an alternative method for resolving complaints without the expense and formality of going to court. If you are interested in a more amicable solution that results in the minimal amount of friction between parties, mediation might be the best option for your situation. Mediation programs can work as an alternative for divorce proceedings and child custody proceedings.
As a mediator, our role in the process is to:
Identify the issues at play
Find points of agreement
Reduce misunderstandings
Vent emotions
Explore new areas of compromise
Negotiate an agreement
As your mediator, one of our experienced attorneys will guide you to an amicable solution. Mediation typically produces a more satisfying solution than court proceedings, as both parties are able to take an active role in the discussion. In addition, mediation is confidential, so there is no public record of what goes on during your sessions. Mediation through the law office of Soheila Azizi & Associates allows you to have the legal guidance of a lawyer without the stress and expense of traditional litigation.
---
Serious Injuries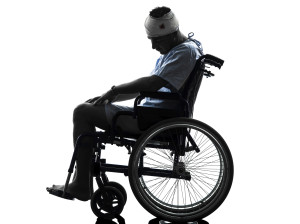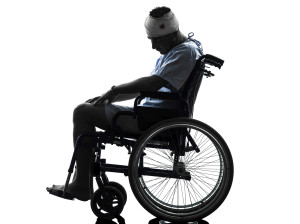 In addition to family law, we also specialize in serious injury cases. Serious injury cases include negligence on the part of a healthcare provider, nursing home neglect, elder abuse, wrongful death, and hospital-acquired injuries.
When it comes to caring for parents or other elderly family members, you deserve to know they are being treated with respect and the highest level of medical care. But unfortunately, older Americans are particularly vulnerable to abuse, especially in nursing homes or other long-term care facilities.
According to the American Psychological Association, an estimated 4 million older Americans are victims of physical, psychological, or other forms of abuse and neglect. And for every reported case of elder abuse and neglect, experts believe as many as 23 cases go unreported and undetected. Nursing home neglect and elder abuse can lead to a number of medical problems, including malnutrition, dehydration, depression, bed sores, infections, and mobility problems, as well as broken bones and trauma from falls.
The lack of supervision and lack of adequate care plagues nursing homes and long-term care facilities across the country. The law office of Soheila Azizi & Associates understands that these health problems are the result of negligent staff, and they will investigate to the fullest extent to make sure your elderly loved ones are treated with the respect they deserve.
Even in short-term medical care, infections and preventable injuries are far too commonplace. The Centers for Disease Control and Prevention estimate that 1 in 25 hospital patients develop a healthcare-associated infection. In 2011, there were approximately 722,000 hospital-acquired infections, contributing to about 75,000 deaths.
Proper supervision and a higher level of care in hospitals would greatly reduce the incidence of hospital-acquired infections and injuries, and the law office of Soheila Azizi & Associates is prepared to investigate your claim fully.
---
Contact an Experienced Rancho Cucamonga Lawyer
The Law Offices of Soheila Azizi & Associates, P.C. are your law firm for life. Our experienced team of attorneys can help you through any complex legal situation. Contact us to schedule a consultation today for any matters concerning family law, estate planning, Social Security, or serious injuries. We are committed to treating clients the way you deserve to be treated, and we are proud to adhere to the highest standards of ethics and excellence.