Domestic Violence Attorney
As the leading cause of injury to U.S. women between the ages of 14 and 45, domestic violence is a troubling problem nationwide. According to a U.S. Department of Justice study of domestic violence, domestic assault accounts for more than 20 percent of all violent crime. The majority of domestic violence incidents occur against women (76 percent), and it most commonly comes from a current or former intimate partner.
Domestic violence in and of itself is traumatic and heartbreaking, but even more so when you consider the long-lasting effects of abuse. Children who live in homes plagued by domestic violence are twice as likely to suffer abuse or neglect (30 percent vs. 60 percent). Domestic violence is the third-leading cause of homelessness among families, according to the U.S. Department of Housing and Urban Development, and at least one-third of the families in New York City's family shelter system are homeless due to domestic violence.
Approximately 1 in 4 women will experience domestic violence during in her lifetime—but the problem is not confined by gender. Nearly 3 million men suffer physical assaults by an intimate partner every year in the U.S., and since the majority of domestic violence incidents go unreported, the true number could be much higher.
At the Law Offices of Soheila Azizi & Associates, P.C., we vigorously protect victims of domestic abuse. Your safety is our top priority, and we will pursue every legal avenue to ensure you and your children are free from the threat of domestic violence and abuse.
If you are a victim of domestic assault or have been wrongfully accused of domestic violence, we are here to help you. The experienced family law attorneys at the Law Offices of Soheila Azizi & Associates provide a full range of family law services, including applying for and defending restraining orders, enforcing protective orders, and helping victims keep their families safe.
We are your law firm for life. We are committed to treating our clients as we would like to be treated, and we work to build relationships based on mutual trust, mutual caring, and respect. We are proud to represent residents of Rancho Cucamonga, San Bernardino, and throughout the Inland Empire. Call (909) 484-9992 or contact The Law Offices of Soheila Azizi & Associates, P.C. online to schedule a consultation today.
Restraining Orders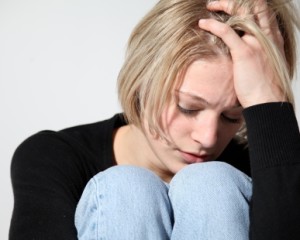 A protective order, commonly known as a restraining order, is a court-issued document that works to protect someone from physical abuse, sexual abuse, stalking, threats, or harassment. These orders are a legal way to keep someone from coming within a certain distance of you, force an abuser to move out of a shared home, or keep someone from engaging in certain conduct.
Victims of domestic violence can pursue a Domestic Violence Restraining Order. This specific type of protective order is appropriate if someone you have a "close relationship" with has abused you or threatened to abuse you. (Keep in mind that this abuse does not have to be physical in order to qualify as domestic abuse; verbal abuse and threats also count as domestic violence for the purpose of this protective order.) This "close relationship" requirement applies to people who are married or registered domestic partners; divorced or separated; dating or used to date; living together or used to live together (as more than roommates); parents together of a child; or closely related, such as a parent, child, brother, sister, grandmother, grandfather, or in-law. You can also file a restraining order on behalf of your child if she or she is being abused.
Depending on the circumstances, a restraining order can include a number of different provisions about where the restrained person is allowed to go, what he or she can legally do, and where he or she should live (or, in most cases, not live). A Domestic Violence Restraining Order can order the abuser to:
Not contact or go near you, your children, other relatives, or others who live with you
Stay away from your home, work, or your children's schools
Move out of your house (even if you live together)
Not have a gun
Follow child custody and visitation orders
Pay child support
Pay spousal or partner support (if you are married or domestic partners)
Stay away from any of your pets
Pay certain bills
Not make any changes to insurance policies
Not incur large expenses or do anything significant regarding your property if you are married or domestic partners
Release or return certain property.
There are four different types of Domestic Violence Restraining Orders available, and the circumstances of your home situation will determine which type is most appropriate:
Emergency Protective Order: a type of restraining order that starts right away and lasts up to one week, allowing the victim enough time away from the abuser to file a longer-lasting type of restraining order. This type of order can only be obtained by having a law enforcement official (typically responding to a domestic violence call or other instance of abuse) call a judge.
Temporary Restraining Order: a type of restraining order that lasts until the court hearing date, typically between 20 and 25 days. This order is obtained by going to the court and filling out paperwork to inform the judge of the situation.
Permanent Restraining Order: a type of restraining order that lasts up to three years. A judge can issue this type of order during your temporary restraining order hearing, and the order can be re-issued after three years if you are still in need of protection.
Criminal Protective Order: if criminal charges are filed against the abuser, the criminal court will often issue a criminal protective order against the abuser for the duration of the case. If he or she is found guilty, the order lasts for three years after the conclusion of the case.
Child Abuse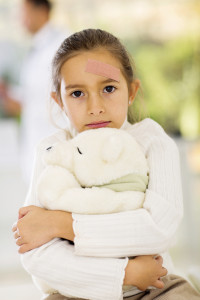 The Handbook on Family Violence reports that as many as 50-70 percent of men charged with domestic violence also abuse children. The legal advocates of the Law Offices of Soheila Azizi & Associates always put the child first when it comes to family law matters, and we can help both you and your children get out of an abusive situation.
If you suspect that your child is being physically, sexually, or emotionally abused, we can help you put a stop to it immediately. We work to ensure that your child's safety comes first.
Domestic Violence Defense
If you are wrongfully accused of domestic violence, you deserve a fair hearing and a chance to tell your side of the story. Restraining orders can keep you away from your home and your children for long periods of time, and our family law attorneys believe that children should never be separated from their parents without good cause,
Our California domestic violence defense attorneys can defend you when you face restraining orders or other serious accusations of domestic violence that can affect your family, your relationships, and your future.
Contact a Rancho Cucamonga Domestic Violence Attorney
No one deserves to live in fear of violence, threats, harassment, or other types of domestic violence. The legal experts at The Law Offices of Soheila Azizi & Associates, P.C. will stand by your side to provide the legal protections designed to protect you and your children. Contact our offices today to schedule a consultation about what we can do to help. We are your law firm for life.
Resources for Victims of Domestic Violence
For more detailed information, you may visit:
Judicial Council's Self Help
http://www.courts.ca.gov/selfhelp-domesticviolence.htm
http://www.courts.ca.gov/selfhelp-family.htm
Safe At Home
http://www.sos.ca.gov/safeathome
(877) 322-5227
House of Ruth (West end)
http://houseofruthinc.org
(909) 988-5559 24 Hour Crisis Hotline
Option House (San Bernardino area)
http://www.optionhouse.org
(909) 381-3471 24 Hour Crisis Hotline
DOVES (Big Bear area)
http://www.doves-stop-violence.org
(909) 866-5723
Haley House (Barstow area)
haleyhouse@verizon.net
(760) 256-3441
Morongo Basin Unity Home (Joshua Tree area)
http://unityhome.org
(760) 366-1247 Outreach Office
(760) 366-9663 24 Hour Hotline
A Better Way (Victorville area)
vvdv@verizon.net
(760) 955-8010
(760) 955-8723 24 Hour Hotline
High Desert Domestic Violence (Victorville area)
http://www.hddvp.org/
(760) 242-9179
National Coalition Against Domestic Violence Hotline
http://www.ncadv.org
1-800-799-SAFE (7233)
Inland Counties Legal Services (P.A.L.) Proyecto Ayuda Legal
San Bernardino Court
Located inside Resource Center
351 North Arrowhead Room 326
San Bernardino, CA
Thursdays
8:30 am – 12:00 pm & 1:00 pm – 3:00 pm
Courthouses to obtain a Domestic Violence Restraining Order:
Barstow District
235 East Mountain View Avenue
Barstow, CA
Phone: 760-718-3734
Hours: 8:00 am – 3:00 pm Tuesday, Wednesday, Thursday
Joshua Tree District
6527 White Feather Road
Joshua Tree, CA
Phone: 760-974-3047
Hours: 8:00 am – 3:00 pm
San Bernardino District
351 North Arrowhead Avenue
San Bernardino CA 92415
Phone: 909-521-3136
Hours: 8:00 am – 3:00 pm
Victorville District
14455 Civic Drive
Victorville, CA 92392
Phone: 760-245-6215
Hours: 8:00 am – 3:00 pm