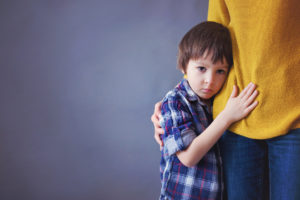 To understand what is good and bad about a sole custody situation, you first need to understand what sole custody actually is. When a parent has "sole custody" of a child, they receive exclusive physical and legal custody rights in concerns to the child. These are very rare situations and only arise when one parent is deemed unfit to have responsibility over their child, such as in cases of drug abuse or child abuse.
According to the U.S. Census Bureau, only one quarter of all children under 18 find themselves in a sole custody situation where they are living with one parent. Typically in these cases, the child will still see their parent on visitation time, such as supervised visitation hours. While overnights and weekend visits are sometimes nice for a parent who is not always permitted to have custody of their child, they are certainly not the same. We will discuss the pros and cons so you can decide if these situations are right for you.
Pros of Sole Custody 
There are some pros involving sole custody. For instance, the children will reside in one primary residence, which is sometimes a healthy thing for them as they do not have to be lugged back in forth, or move their possessions from one house to another when they leave. Sometimes, if the sole custody comes after a divorce, a child will be happy with the familiarity of remaining in their home pre-divorce. This means that the child will be able to continue their routines as they always have, and it will not uproot their life. However, they can still enjoy time with their other parent through visitation.
Cons of Sole Custody 
Of course, not everything is perfect when you are dealing with custody issues. Just as with every divorce or separation, your child will no longer reside with both parents, which could result in a significant loss of time for one parent. It can be a bumpy process to get used to the arrangement. The other parent may feel as if they are just a visitor in their child's life, which can be confusing and complicated.
There are many ways that you can make a successful adjustment if you believe that sole custody may be the right choice in your case. Your attorney will walk you through the process and help you make the most important decisions. You can help minimize the effects of sole custody on your child by sticking to visitation and talk to the court about what you believe is right for you. Call us for more information on how we can help you.