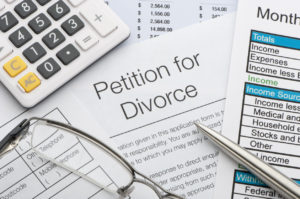 When you are going through a divorce, it is especially important to consider all of your finances, as they are one of the most vital things in your life. Your financial standing in the future is of importance of us, which is why we want you to understand what considerations must be made and what mistakes should be avoided.
From Dividing Your Assets, to Establishing Your Credit
One of the biggest things to consider is how you will divide your assets. You could suffer from financial devastation if you do not consider how this is done. You should always keep information on your assets as well as how everything can be split between you and your spouse if your case ends up in court.
Another thing you must consider is your credit. To start, you can find out what your credit rating actually is. Receive your credit report and see if there are any blemishes affecting your score, that could hinder you from borrowing in the future. Once you have found out where your credit stands, it is important to establish your own credit by applying for a card and remembering that there are interest rates involved. Along with finding our your credit score, you should also set up a separate bank account. If you have your paychecks entered into a joint account with your spouse, you should have this changed so that only you are receiving your money.
Avoiding Serious Financial Mistakes 
One of the biggest issues that you should avoid is becoming a financial victim when your spouse has handled all of your finances for years. You should always learn how to retain important information about your spouse's income and assets, as well as your own. For instance, get information and copies on financial records like account statements, checking accounts, and more.
You and your attorney may find that, instead of settling on court, mediation works best for you. Choosing mediation can actually help solve many financial issues, as it is a proven way to receive the best results in your divorce. Speak with us today about your options as well as what we can do for you. We are looking forward to your call.