Top Rated Lawyer Award, America's Most Honored Professionals Award, Women of Distinction Award, Women in Business Award, Service to Community Award, Excellence in Peace Making Award . . .
In her professional life of nearly three decades, Soheila Azizi has practiced law as a trial lawyer, and the sole owner, of her litigation civil practice in Rancho Cucamonga, San Bernardino county, as well as a conflict resolution professional for her non-profit Arbitration & Mediation Services non-profit entities.
In her personal life, Soheila is a social actor and a community activist. Soheila has founded or co-founded various public benefit organizations in San Bernardino county such as Women on the Move Network (for advancement and empowerment of young girls and women), CAMS (California Arbitration and Mediation Services, offering low cost mediation and conflict resolution services), the Upland Interfaith Council (a collaborative to build bridges of understanding and cooperation between community members and civic and business leaders), and People for Peace and Prosperity (A platform for change through community building models and best practices in inspirational education and empowerment founded on principles of oneness and justice).
Ms. Azizi's passion and advocacy for justice sparked at a young age when she escaped her birth land in the midst of Iranian Revolution in 1979, desperate to change the consequent religious persecutions and gross human right violations committed against her faith community.
For the past 30 years, Ms. Azizi has dedicated her professional career and personal life to serving peace, justice and equity, in a compassionate and altruistic manner.
While her love for law and advocacy for those needing a voice has been the key to her very successful law practice, it is her drive to promote peace, justice and equity which has inspired her to dedicate her life to so many socio-economic projects, humanitarian movements and peace-making initiatives. Her approach to justice begins with the individual crusade to freedom from prejudice, an honest search for truth, a humble posture of learning, willingness to adopt new perspectives, abandoning all notions of "otherness" and a true commitment to action towards oneness.
Without this paradigm shift, Soheila believes, legislative action and legal authority can only go so far to fight the destructive forces so rampant in our society today. Among Ms. Azizi is the recipient of many humanitarian awards and recognitions, has taught courses as Adjunct Professor of Law, offers voluntary mediation, arbitration and judge pro-tem services to local courts and county bars, offers numerous hours of free legal services to public, writes articles, holds regular monthly educational workshops and discussion series, serves on the administrative body of many boards including the Spiritual Assembly of the Baha'i Faith in Upland, is a regular TV show guest and co-host on various subjects related to social action, justice and equity, and sponsors/co-sponsors conferences on various human rights violations.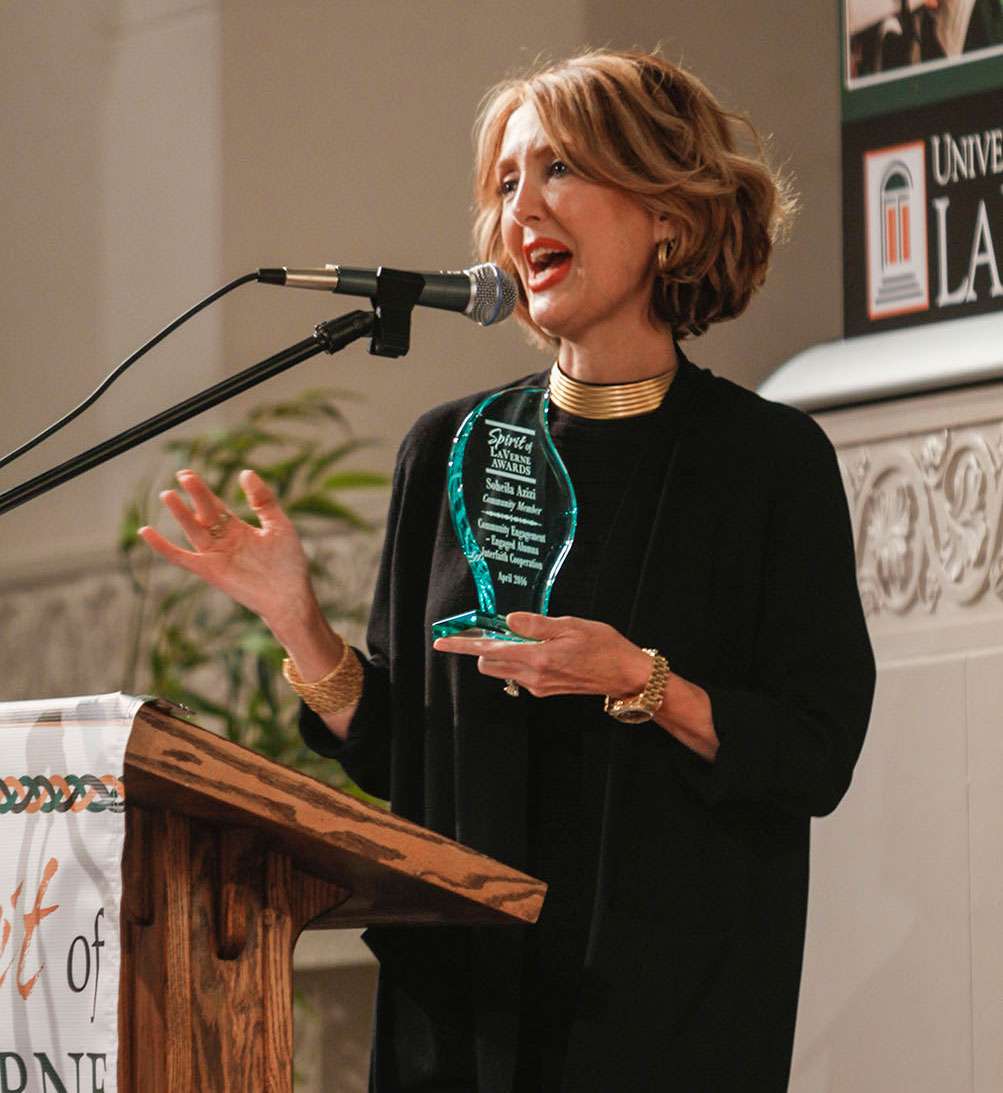 When you want sound, authoritative legal advice and effective and zealous representation to help protect your interests, the Law Office of Soheila Azizi & Associates, P.C. is ready to help.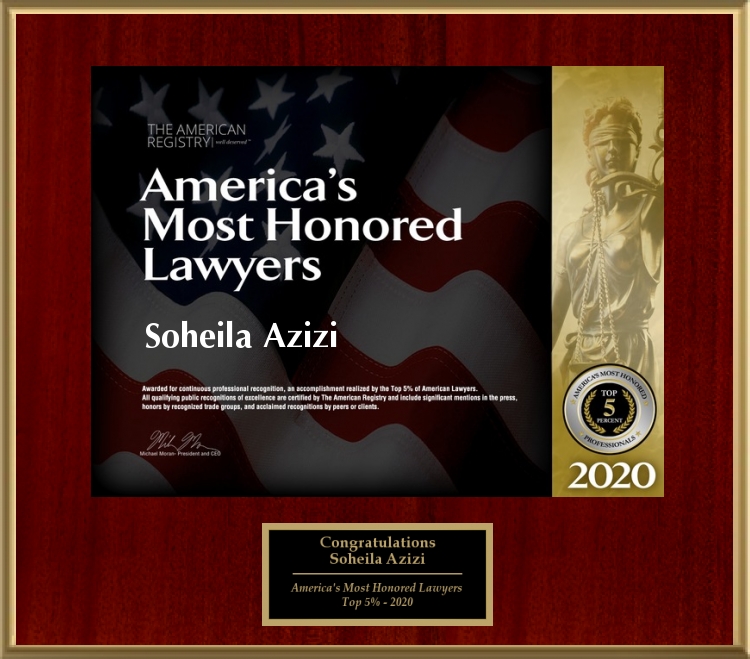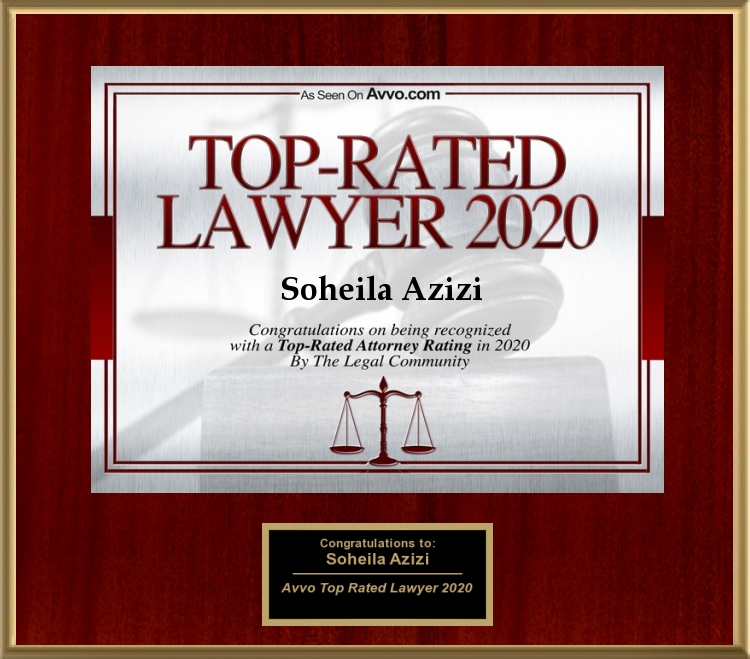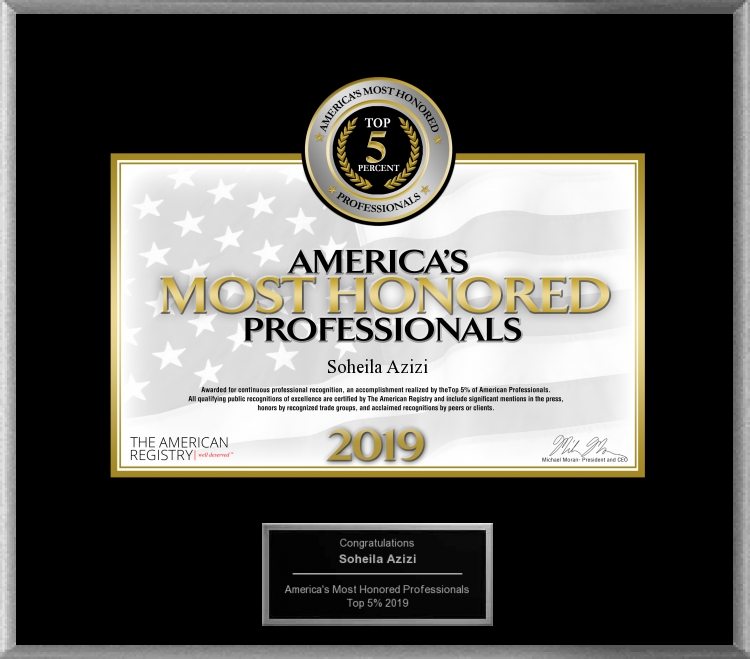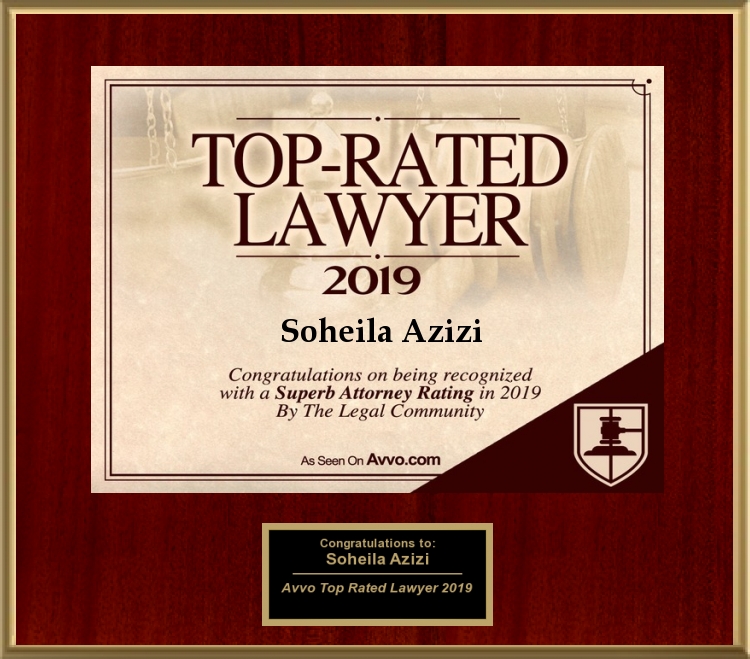 Areas of Practice:
Family Law
Child Custody, Child Visitation, Child
Support
Divorce
Spousal Support
Adoption
Guardianship
Conservatorships
Classes/Seminars Taught:
Adjunct Professor, ULV College of Law
Professional Associations and Memberships:
Consumer Attorney's Association of Los Angeles
LA County Bar Association
San Bernardino Bar Association
Inland Valley Arbitration and Mediation Services (IVAMS)
Women on the Move Network – Founder and Board of Directors- Founder, Board of Directors
Women On the Move Network- President
San Bernardino County Superior Court and San Bernardino Small Claims Court- Judge Pro Tem
Past Employment Positions:
San Bernardino County Superior Court, Judge Pro Tem
The Business Leader Spotlight Show Featuring Soheila Azizi
In a recent episode of the The Business Leader Spotlight Show, Head Counsel Soheila Azizi offered insight into divorce litigation, mediation, and family law in general.
Ms. Azizi, an expert in mediation and alternative dispute resolution, discussed in detail what California residents can expect when seeking a divorce. Each unique situation requires a unique solution, and the Law Offices of Soheila Azizi and Associates, P.C. prides itself on coming up with creative solutions.
"I feel that [family law] is an area of the law that needs the most amount of education for the public, and it gives me a special sense of satisfaction to see the parties being presented with options," Azizi said in the interview. "An attorney's job goes beyond knowing the law. It has to deal with knowing psychology, having people skills, and being able to listen, create, and draft a solution for that particular individual."
Knowledge, insight Freedom
Saturday November 14, 2015, focusing on the exemplary role of Tahirih, the 19th century Persian Heroine, writer, poet, and the far reaching effects of her sacrificial contribution to the global women's movement , as well as to the emancipation of men and women from the oppressive dogmas imposed by the social, cultural, and religious forces of the time.
Tahirih Role in the Fight against the Reactionary Orthodoxy and Oppression of Women
Listen to the audio below to learn more about Mrs. Azizi and her practice.