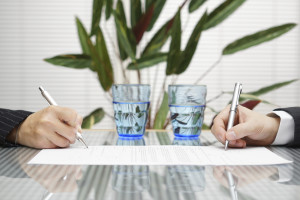 When you are in the midst of divorce and believe mediation is your best option, you should still speak to an experienced attorney about your case and what to expect. Mediation is a proven process that is leading to great results for divorcing couples who want a simplified way to resolve issues without going to court. However, there are also reasons given for not mediating, which we will discuss with you now. We will help you understand why, sometimes, these reasons are not quite as you seem and why mediation may still be on the table.
Reasons for Not Mediating 
Case is Too Complex: Do you believe that there are elements in your case that are too complex to settle? Do you believe that the only way that you will get to the bottom of these issues is if you choose to mediate? In our modern times, mediation can successfully resolve even the most difficult of cases. Even if it takes a number of days or weeks, mediators are good at what they do and can bring you results in your case.
Parties Too Emotionally Involved: If the parties cannot keep their emotions in check, this does not mean that mediation isn't an option. A mediator who is experienced in their job will often let a couple vent their feelings and help them with their emotions by dealing with the problem reasonably and accordingly. There are legal conclusions to all strong emotions, but a couple can work together constructively to come to a solution.
Other Side is Unreasonable: Do you believe that your ex-spouse is unreasonable and will not listen enough to get things done? Unfortunately, many people assume this because they don't actually know where their ex-spouse stands on the matter. An experienced mediator can solve the case put into their hands because they have the necessary skills to do so. No, you may not know what outcome you will receive, but it will surely be a better experience than talking to your ex-spouse on the phone and getting into another argument over the issue.
Faith in Yourself: You may believe that 1. You have what it takes to handle the case yourself or 2. You believe that there is no chance you will ever settle. Either way, a mediator is the most effective person to make that decision. A mediator is an advocate to speak for both sides and keep things completely neutral as you make your decisions.
Do you believe that your case is too complicated for mediation? Do you feel like there is no other option than to take your case to court for a judge to dispute? You have options. We can help you understand the mediation process from start to finish, have a look at your case, and determine your outcomes. Call us today for more.