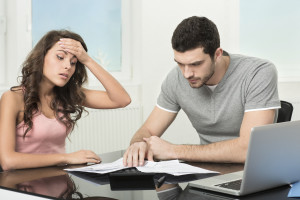 A vexatious litigant sounds a little complex at face value, but makes more sense when you understand the full meaning. Vexatious litigation is a legal action that is initiated maliciously and without probable cause, which is to say it is typically an outright lie against another party. The vexatious litigant is never acting in good faith, and is only considering the embarrassment they can cause to their opponent.
Examples of Some Famous Vexatious Litigants
Lawrence Bittaker: With his partner Roy Norris, Lawrence was convicted of torturing and murdering five women in 1979. He filed 40 lawsuits against the state of California, including a "cruel and unusual punishment" that was filed when he received a broken cookie serving his prison term. He was considered to be a vexatious litigant in 1993.
Alexander Chaffers: Chaffers accused Travers Twiss' wife of being a prostitute and ended up issuing 48 proceedings against the Victorian society in the 1890s. He was barred from future litigation without judicial permission. His actions led to the first British law against the crime, which was considered the Vexatious Actions Act of 1896.
Andy Martin: Also known as Anthony Martin-Tragona, he had a history of filing abusive petitions. He has been barred since 1983, unless represented by an attorney to do otherwise.
Church of Scientology: Scientologists have a history of abusing the federal court system by using it to destroy their opponents. Plaintiffs involved only sought to harass the defendants and use highly questionable tactics when dealing with them.
Official Civil Code for Vexatious Litigants
You can find the exact definition and procedures for vexatious litigants under Code of Civil Procedure section 391 (b). It is defined exactly as this:
"In the immediately preceding seven-year period has commenced, prosecuted, or maintained in propria persona at least five litigations other than in a small claims court that have been (i) finally determined adversely to the person or (ii) unjustifiably permitted to remain pending at least two years without having been brought to trial or hearing.
After a litigation has been finally determined against the person, repeatedly relitigates or attempts to relitigate, in propria persona, either (i) the validity of the determination against the same defendant or defendants as to whom the litigation was finally determined or (ii) the cause of action, claim, controversy, or any of the issues of fact or law, determined or concluded by the final determination against the same defendant or defendants as to whom the litigation was finally determined.
Under section 391.7, in addition to other relief, the court may, on its own motion or the motion of any party, enter a prefiling order that prohibits a vexatious litigant from filing any new litigation in California in pro per without first obtaining permission from the presiding justice or presiding judge of the court where the filing is proposed. A vexatious litigant who disobeys such a prefiling order may be punished for contempt of court. (Code Civ. Proc., § 391.7(a).)"
MC-700: This is the prefiling order, which is used by the courts or a party when someone is declared to be a vexatious litigant.
MC-701: This is a request to file new litigation, and is fully optional. It is for those who must obtain prior court approval to file new litigation when not being represented by an attorney but having a past vexatious litigant charge.
MC-702: This is an order to file new litigation and is also optional for all vexatious litigants.
MC-703: This is an optional application that can be used by a vexatious litigant to ask to be removed from the list but must obtain prefiling approval.
MC-704: This is a new and optional form to grant or deny the vexatious litigant's request to be removed from the list.
Malicious Prosecution and More
When this type of litigation occurs, there could be a resulting dismissal of the action by the court. A person found subjected to it could end up suing the plaintiff for malicious prosecution. The plaintiff must prove that the defendant instituted a legal proceeding, that the original proceeding was terminated in favor of the plaintiff, and that there was malice motivated by the defendant. If you believe that you have been part of a vexatious litigation, you may have a case. Speak to an attorney that you trust today and call Azizi Law.