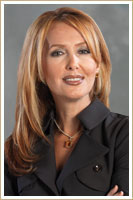 The Business Leader Spotlight Show: Q&A With Head Counsel Soheila Azizi
The Business Leader Spotlight Show: Q&A With Head Counsel Soheila Azizi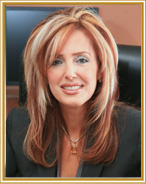 Head Counsel Soheila Azizi recently appeared on the Business Leader Spotlight Show to shed light on the complex issue of divorce in California. During the 45-minute segment, Azizi discussed the process of divorce in California, the costs associated with hiring an attorney, the timeline of a typical divorce, domestic violence issues, and alternatives to traditional divorce litigation, such as mediation.
How do you manage clients and their expectations?
"In a family law area, [client] expectations are much more difficult to handle because emotions are extremely high. You deal with people who come in with frustrations, the highest levels of anxiety, fear of the unknown, and often feelings of defeat and betrayal.
People are not given education on what to expect when they enter into a union, and most certainly many people are not given information about how to deal with children and raising children with differences of opinion between partners to a union. Those are the major causes of conflict, and when people come to an attorney's office looking for answers, they often feel that they have the answers—they just want the attorney to deliver those results to them. That's one of the most difficult expectations that an attorney must know how to deal with.
Knowing ahead of time that people's expectations should be handled gently and with a lot of care is what I have used as a tool in my practice. I listen to them and I create a solution for them. And once they learn and they realize that there are solutions, it decreases their anxiety level, and it decreases their anger and frustration level."
What is the timeline like for a typical divorce?
It's almost like asking 'How can I see Europe and how much will it cost me? It is all dependent on the manner in which people wish to travel this journey of litigating a divorce.
[Clients] come in saying they learned about an affair, they learned about something that creates urgency in their life, and they want to file a divorce document that day. When I explain to them that this process, in California, can take as short as a few months or as long as several years, they are surprised and shocked. However, they are pleasantly surprised to learn that it is in their control to reduce the amount of tension so that this process does not take years and years.
It is important to note that, in the state of California, there is a six-month buffer period in place. In other words, a divorce cannot be finalized until six months and one day after the initial paperwork is filed. For couples with a more "simple" divorce (i.e. no children, limited assets), the process may take closer to six months. For couples with children, many shared assets, shared business, or other issues, it could take considerably longer.
What can a client expect from a free consultation?
My experience and understanding in this area is that the attorneys who offer free consultations are mostly to screen the individual, to get to know [the attorney], and for the attorney to get to know them. That's where the initial consult ends.
A client might say 'I went in, they told me it was a free consult. Next thing I knew, I got my retainer reduced by about $1,000 for that very first session.' Again, talking about expectations. Do people know what they're getting into?"
Before setting up a "free consultation," ask the attorney the following questions:
Is there a free consultation?
How many minutes? (or what is the time frame for the consult)
If I choose to retain after the free consultation, what are my obligations at that point?
If I choose to have another hour with the attorney on a consultation basis, am I being charged for that?
Listen to the audio below to learn more about Mrs. Azizi and her practice.