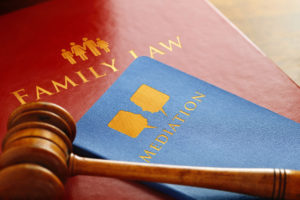 You may wonder how you can win your custody case and get the most when it comes to time with your child and being able to make decisions on their behalf. Sometimes, two parents can't come to a decision or agreement when it comes to time with a child and need to move forward with litigation as a way to settle matters. Although anyone will tell you that you don't legally need an attorney to move forward, it's a good idea to have one. From paperwork to actually going to trial, there is a lot to think about, which we will take a look at today.
Help With Your Parenting Plan 
All states want you to move forward with at least a basic parenting plan when you are working toward the best custody situation. If this is something that you and your spouse can figure out on your own, that's great – and courts will encourage you to do so. But what if there are huge issues prevalent in your case, such as domestic violence or a parent who has not been in a child's life much since birth? These are scenarios that might call for the help of an attorney, because you might find difficulty moving forward without one.
Help Presenting Your Case 
Custody attorneys are also excellent at helping you present your case. Of course, this is another aspect that you might be able to do on your own, especially if you want to call on witnesses for certain matters. However, an attorney can keep all your affairs in order, which means keeping track of all the documentation that is vital to your case and guiding you through the process to let you know what you should say and when you should say it.
As you can see, there are many reasons why you shouldn't handle a custody case on your own, especially when certain conditions are present. Let us help you win your custody case and move forward during this time. Call us today for more.