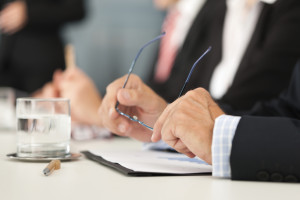 Is 'DIY' Divorce for you? DIY divorce is a simple way to go through a divorce without ever entering the walls of a courtroom, taking out the battles and tribulations of divorce that many people wish to avoid. Today we will help you understand if you are a good candidate for a DIY divorce like mediation, and what you can do if you believe so.
Tips for a Quick, Simple Divorce 
Are You a Good Candidate? DIY divorce may be for you if you and your spouse agree on all issues such as division of property, custody, and support. If you are comfortable with the arrangements of child custody and you have your family's assets in order, then you may be the right person to move forward!
What's Your Time and Temperament? Do you have time to sit down with an attorney and gather documentation and follow through with all the filings? Do you have the temperament to deal with the emotions that follow divorce? If so, this may be the best option for you!
Will You Consider Mediation? Even with small issues standing between you, it could still be a good option for you and one that you can work out in a process known as mediation. We can help you bring closure to some of your divorce issues and come up with the right solutions.
Remember Your Taxes! There are tax considerations to be made in divorce. Talk to an accountant and get your affairs in order.
Is There Anger or Deception? If there is unresolved anger or you believe your spouse poses a danger to you and your children, a DIY divorce is not the best option. From there, litigation is probably the best choice.
The Advantages of Lawyers… Lawyers can prepare for the things you may not have even considered. They can also correspond between themselves and another lawyer if things get ugly. Because they have such a firm grasp on these cases, you should speak to one today.
What About Same Sex Marriages? These marriages require special attention. The evolving status of every state's laws can make these divorces more complicated, so speak to us today.
We are here for you in the midst of your divorce and understand how difficult it can be, especially when you are making considerations that work for you and your family. So give us a call today to get started on your divorce case, no matter what option you believe to be best for you!