Restraining Order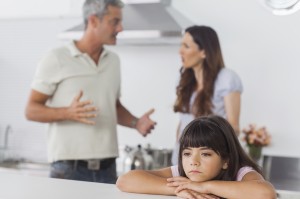 A restraining order, also known as a protective order, is a court order that works to protect someone from physical or sexual abuse, threats, stalking, or harassment. Restraining orders are a legal way to keep someone a certain distance away, force an abuser to move out, or keep someone from engaging in certain conduct.
If you are in immediate danger due to abuse, threats, stalking, or harassment, call 911 or consult California resources for domestic violence, civil harassment, or elder abuse. If you are interested in pursuing a restraining order, contact The Law Offices of Soheila Azizi and Associates, P.C. Soheila Azizi has personally mediated more than 1,000 family law cases and is well-versed in a variety of communication and dispute resolution techniques. Our experienced attorneys are committed to you and your needs, and we will work tirelessly to keep you safe. Call (909) 484-9992 or contact us online to schedule your consultation today. We are proud to be your law firm for life.
What Can a Restraining Order Include?
Protective orders can include a number of different types of provisions, including:
Personal conduct orders, which prohibit the restrained person from engaging in specific acts, such as calling, sending any messages, attacking, striking, battering, stalking, threatening, sexually assaulting, harassing, destroying personal property, or disturbing the peace of those seeking the order
Stay-away orders, which prohibit the restrained person from coming within a certain distance of the protected person, as well as where he or she works, lives, goes to school, takes children to school, takes children to daycare, or the protected person's vehicle.
Residence exclusion ("kick-out" or "move-out") orders, which order the restrained person to move out from the protected person's home and to take only personal belongings and clothing until the court hearing. These orders are specifically for domestic violence or elder abuse restraining order cases (which are discussed below).
Restraining orders can require the restrained person to do a number of additional things, including pay child support, pay spousal support, follow child custody and visitation orders, pay certain bills, and release or return certain property. Protective orders can also prohibit someone from owning a firearm, making changes to insurance policies, or incurring large expenses that affect your joint property (if you are married or domestic partners).
Types of Restraining Orders
There are four types of restraining orders, each designed for a certain situation. The four types are:
A Domestic Violence Restraining Order is appropriate if you are being abused by someone you have a close relationship with. It qualifies as a "close relationship" if you and the abuser are married, registered domestic partners, divorced, separated, dating, used to date, have a child together, live together or used to live together (as more than roommates). This can also include close relatives, such as parents, siblings, children, grandparents, and in-laws.
An Elder or Dependent Adult Abuse Restraining Order applies to victims who are 65 or older, as well as those between 18 and 64 who have mental or physical disabilities that keep them from performing day-to-day activities or protecting themselves. This type of restraining order is used when the victim is being physically abused, financially abused, neglected, abandoned, or deprived of basic things or services by a caregiver, causing the victim to suffer physically, mentally, or emotionally.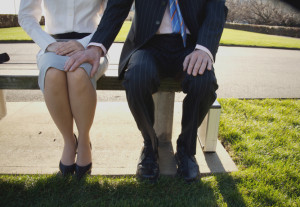 A Civil Harassment Restraining Order is used in cases where the victim is not as close to the abuser as in domestic violence cases. Civil harassment restraining orders can be used if you are being harassed, stalked, abused, or threatened by a roommate, neighbor, or distant family member.
A Workplace Violence Restraining Order is sought by an employer who needs to protect an employee from staking, harassment, violence, or threats of violence at work. It is important to note that workplace violence restraining orders are not for employees; if an employee is being harassed, he or she must seek a civil harassment or domestic violence restraining order instead.
In addition to these four categories, restraining orders can be divided by level of protection. Under California law, there are four levels of protection for those seeking a protective order:
Emergency Protective Order: a type of restraining order that starts right away and lasts up to one week, allowing the victim enough time away from the abuser to file a longer-lasting type of restraining order. This type of order can only be obtained by having a law enforcement official (typically responding to a domestic violence call or other instance of abuse) call a judge.
Temporary Restraining Order: a type of restraining order that lasts until the court hearing date, typically between 20 and 25 days. This order is obtained by going to the court and filling out paperwork to inform the judge of the situation.
Permanent Restraining Order: a type of restraining order that lasts up to three years. A judge can issue this type of order during your temporary restraining order hearing, and the order can be re-issued after three years if you are still in need of protection.
Criminal Protective Order: if criminal charges are filed against the abuser, the criminal court will often issue a criminal protective order against the abuser for the duration of the case. If he or she is found guilty, the order lasts for three years after the conclusion of the case.
Restraining Order Violations
Under California Penal Code Section 273.6, violating a protective order for the first time is a misdemeanor punishable by a fine of up to $1,000 and/or up to one year in county jail.
A second violation of a restraining order can be treated as a misdemeanor or a felony, depending on the circumstances of the case. Depending on how the violation is categorized, the offender could face anything from probation and up to a year in jail to a maximum fine of $10,000 and up to three years in state prison.
If the violation of the restraining order results in physical injury, the offender will face a fine of $2,000 and a minimum of 30 days in jail (up to one year). However, after imprisonment for 48 hours, the court can choose to reduce or waive the 30-day minimum sentence based on the facts of the case, the probability of future violations, the safety of the victim, and whether or not the victim has completed a counseling program.
If a second restraining order violation happens within a year of the first and leads to physical injury, the offender will face up to $2,000 in fines and a minimum of six months in jail (up to one year). After 30 days in jail, the court can re-evaluate the six month minimum sentence and either reduce or waive the remaining time.
For more information about penalties for multiple restraining order violations, contact an experienced California attorney or consult the California Penal Code.
Contact the Law Offices of Soheila Azizi and Associates, P.C.
Abuse of any kind is a serious issue. Those who abuse, stalk, threaten, or harass others should be held accountable, and no one should have to live in constant fear. If you are in need of a restraining order, contact The Law Offices of Soheila Azizi and Associates, P.C.
As part of a small law firm, our experienced attorneys have the time and resources to focus on your needs and protect your interests. When working with Sohila Azizi and Associates, P.C., you will be well-informed throughout the legal process and you will always have a voice. Call (909) 484-9992 or contact us online to schedule your consultation. We are proud to be your law firm for life.