Prenuptial Agreement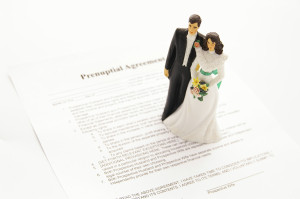 A premarital agreement, often called a prenuptial agreement or "prenup," is a contract agreed upon prior to marriage that establishes what will happen to property and income in the event of a divorce.
Many couples shy away from premarital agreements because of the negative implications. However, a prenuptial agreement does not have to mean a lack of trust or romance. These agreements are simply a legal way of providing you and your future spouse with clarity and peace of mind about the state of your finances and property.
Premarital agreements are rather flexible and open to interpretation by the couple involved. You and your spouse have the freedom to decide what to include and what not to include in your prenuptial agreement, with a few limitations (discussed down below).
Under California Family Law Code 1612, a premarital agreement can deal with:
Division of property upon divorce
Ownership of the marital residence
Responsibility for premarital debts
Establishing whether certain property is community or shared property
Alimony obligations (with some restrictions)
Financial responsibilities during the length of the marriage
How disputes about the premarital agreement will be settled
Many prenuptial agreements also include a sunset clause, meaning the agreement will no longer be valid if the couple is married for a certain length of time.
This section of California law, known as the California Uniform Premarital Act, also requires couples to take one week to reflect on the agreement before it becomes legally binding. From the time the prenuptial agreement is presented in its final form, both parties must wait seven full days to reflect on the provisions of the agreement and decide whether or not to have an independent attorney review the document.
If you are interested in developing a premarital agreement for you and your future spouse, contact the Law Offices of Soheila Azizi and Associates, P.C. With more than 18 years' worth of experience in mediation and dispute resolution, Soheila Azizi is committed to coming up with a mutually agreeable solution. An experienced family law attorney like Ms. Azizi is invaluable when it comes to developing a comprehensive, enforceable prenuptial agreement. Call (909) 484-9992 or contact us online to schedule your consultation today.
Advantages of a Premarital Agreement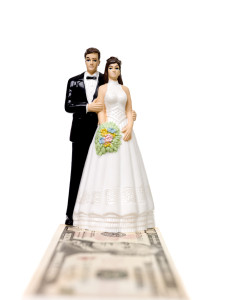 Prenuptial agreements allow couples to enjoy a higher level of control, clarity, and communication.
Financial issues are the No. 1 cause of divorce, according to a study from Kansas State University. The process of developing a premarital agreement requires both parties to have an open and honest conversation about finances and division of assets. This open discussion can, in fact, strengthen a relationship by setting clear expectations. Dealing with income and finances are a major part of every marriage, and getting this major discussion out of the way early on can lead to more peace of mind during the marriage.
Prenuptial agreements also give you increased control over your own finances. California family law can be complicated, and without a premarital agreement, your finances are governed by a complex set of rules and restrictions. With a prenuptial agreement in place, you can rest assured that you have control over your financial situation for many years to come.
Limitations of  Premarital Agreement
California Family Law places certain limitations on what can be included in a premarital agreement. A California prenuptial agreement can not include or determine:
Child custody, including decisions about their schooling, religion, and healthcare
Child visitation rights
Child support amounts
Anything "illegal or unconscionable"
Anything thought to encourage divorce
It is important to note that while California law gives couples a lot of freedom in prenuptial agreements, a judge can still strike down certain provisions if he or she finds them to be unjust. This includes provisions dealing with alimony payments. For example, say a couple is divorcing after 15 years of marriage, in which time the husband made all of the household income and the wife took care of the children. If the prenuptial agreement states that upon divorce the wife will receive no alimony whatsoever, the judge can decide that the alimony portion of the prenuptial agreement will be invalidated.
Should You Hire an Attorney?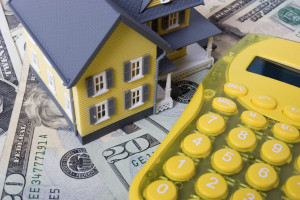 When dealing with spousal support and a prenup, it is important to note that California law requires some sort of legal representation. Family Code 1612 states that "Any provision in a premarital agreement regarding spousal support"—including a waiver of spousal support—"is not enforceable if the party against whom enforcement of the spousal support provision is sought was not represented by independent counsel" at the time of the agreement. A spouse can waive his or her right to independent counsel (as long as a separate document is filed), but lack of attorney representation can still have effects on the enforceability of the agreement down the road. In order to ensure that your agreement is 100 percent enforceable, it is extremely wise to retain a family law attorney.
Prenuptial agreements can be very complicated and, as mentioned before, a judge has the power to toss out provisions of the agreement that are unjust, unenforceable, or unreasonable. As such, it is wise to have an experienced attorney draft your prenuptial agreement. And while it is not always necessary to have two lawyers involved, it can be a great way to protect your interests; if one party drafts the prenuptial agreement, it is helpful to have another lawyer look it over to ensure you fully understand the agreement and that the agreement is enforceable.
Contact the Law Offices of Soheila Azizi and Associates, P.C.
An attorney who is skilled in mediation techniques can be a valuable asset during the development of a prenuptial agreement. Financial matters and prenups have the potential to cause tension between a couple, and a dispute resolution expert can help you and your soon-to-be spouse navigate the process smoothly. Soheila Azizi has more than 18 years' worth of experience in alternative dispute resolution, giving her the experience and knowledge to deal with a variety of different conflicts. Ms. Azizi has personally mediated more than 1,000 family law cases, and she can help you come up with a mutually agreeable solution.
If you are interested in pursuing a premarital agreement, call The Law Offices of Soheila Azizi and Associates at (909) 484-9992 or contact us online to schedule a consultation.