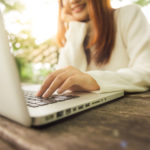 If you are going through a divorce and you are also familiar with the popular website, Facebook, as well as other social media tools, then you have probably heard of the term "Facebook Divorce" and how it spells trouble for some. The reason why these types of divorces are called "Facebook" divorce is because sometimes divorce becomes inevitable when dire circumstances are created in a marriage due to social media, such as infidelity, or badmouthing a parent. Social media also makes it easier for divorce attorneys to discover information about a spouse that could be helpful in a divorce case, which is why it is common knowledge to protect yourself and your online presence.
How Evidence Can be Used Against You 
In a 2010 survey by the American Association of Matrimony Lawyers, it is said that Facebook is the primary source of evidence in divorce cases, giving attorneys a clear view of what is happening in a marriage due to people speaking openly to friends and loved ones. Here are some examples of things that may be found when you least expect it:
You claim you have no time to see your children, but it is discovered that you were tagged in many photos drinking and vacationing.
You may claim that you are dealing with unemployment, but your Facebook says otherwise: You have bought a brand new vehicle and clothing this past week.
You may post that you are married, but then make a status that says that you are single and looking.
When you are supposed to visiting your children, your posts say that you are elsewhere.
What You Should Never do  
Never Bash: Bashing not only creates problems in the courtroom, but it can also lead to tension that will not be helpful when the divorce process begins. You don't want to hurt everyone involved, because in the end it could hurt you as well.
Never Overshare: Not only could this impact your divorce, but you could also be leaving an impact in other negative ways. For instance, when you walk in for your new job interview, do you want the hiring manager to know about your divorce from what they saw publicly on your Facebook? Or the judge who will be making determinations in your divorce?
Never Incriminate Yourself: Think about the consequences of posting purchases you've made to indulge. It could affect your divorce settlement as well as your custody agreement.
If you and your partner are considering divorce, these are some helpful things to keep in mind. Sometimes, what you post online for the public to see can come back to haunt you when you are going through trying times like a divorce. Call us today for more information on how we can help with your divorce.