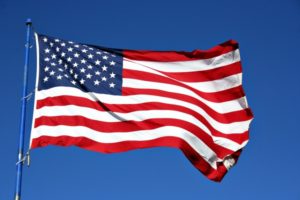 If you were watching closely during the last election, you probably heard mentioning of something known as the Electoral College, but what it is and what does it do? The Electoral College, oddly enough, is not a place but instead a process. It is a selected group of people who elect the president and vice president of the United States, so you can tell how important it truly is. When you head to the polls to vote, you are not voting for presidential candidates directly, but instead to vote for "electors" who will then aid in electing the new president.
Just to give you an idea of how it works, it takes exactly 270 electoral votes to win the presidency. Altogether, there are 538 electoral votes. In every state except two (Maine and Nebraska), the party that wins the popular vote will send all of its electors to the state capital in December. In the past, some electors have broken their promise of voting for the candidate the people wanted to see. Fortunately, faithless electors have never affected the final result of any presidential election thus far. Another interesting fact is that, four times in history, a president has won the electoral vote while losing the popular vote.
Each state has a different number of electoral votes. These numbers are selected based on how many senators and representatives are in its U.S. Congressional delegation. Some states have a large number of electoral votes, such as California with 55 and Florida with 29.
Meeting of the Electors
The electors get together at a meeting on the first Monday after the second Wednesday in December. This, of course, is after the presidential election takes place. They will meet in the state in which they reside and cast their votes. On the sixth of January, all electoral votes are counted. In the end, the President of the Senate will declare who was elected President and Vice President, officially. Hopefully this explanation has helped you gain a better understanding of the voting process, and how it affects who will become President of the United States.