Many believe that the Fourth of July is the most dangerous American holiday weekend of the year. In fact, the National Safety Council has made estimations that there would be 385 deaths and 41,200 injuries during the Fourth of July, some of which include car crashes, swimming incidents, and fireworks accidents. Last year, there were eight deaths alone from fireworks. However, most of the accidents stemming from this season are from car accidents.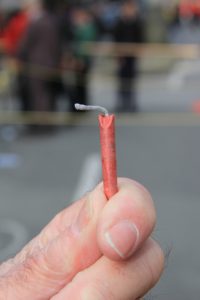 Between the years 2008 and 2012, July 4 has an average of 127 deaths in crashes each year. New Year's Day followed this quite closely, with an average of 122 deaths every year. Independence Day to date has been the deadliest day on the road for Americans. Between just 1986 and 2002, July 4 was the day with the most crash deaths every year. This totaled to an astounding 2,743 deaths. The reason? Many drivers will appear on the roadways during this time, increasing the likelihood of serious crashes. People are sometimes driving drunk during this time as well, which leads to more risks.
Fireworks are some of the most inherently dangerous aspects of the Fourth of July. The most common fireworks injuries taking place are to the hands and fingers at 36%. However, 22% of injuries were to heads, faces, and ears. With fireworks at the forefront of the Fourth of July, many people must prepare themselves for the likelihood that these accidents will occur and how they can prevent it from happening in the first place.
Injury Prevention

How can firework accidents be prevented? Here are some steps that each person should remember when they are using fireworks on the Fourth of July:
You should always follow the directions on the package to a T. Never modify your fireworks.
Do not let children use fireworks without adult supervision. Even sparklers can cause serious injuries.
You should always set off firework outdoors.
Never try to reignite a firework if you believe it is malfunctioning.
Always keep a bucket of water nearby for emergencies.
What You Can Do In the Event Of An Accident
What happens if you are injured in a firework accident? Can you sue? Who do you sue? The truth is, the victim in an accident is always permitted to recover damages for injuries if negligence was at play. For instance, an injured spectator could hold the person or company liable through negligence theories if they fired off the fireworks and caused injuries. Sometimes the person or entity who organized the show could be held liable for failing to properly supervise the activity.
Furthermore, the manufacturer could be held liable for the malfunctioning or defective firework. This could include the importer of foreign-made fireworks or the local retail seller. These entities have a duty to sell products that function properly. Even if you as an individual misuse the fireworks and become injured, you may be able to obtain damages. Call us today to find out more about your case. At The Law Offices of Soheila Azizi & Associates, we are there for you and can answer all of your questions pertaining to your accident.