Parental Relocation/Move Away Order Attorneys
Any parent who has been through divorce understands the complexity of child custody, visitation, child support, and spousal support agreements. Coming to an agreeable solution is not always easy, and as your life changes, these agreements can quickly become outdated. After a divorce, it is sometimes difficult for parents to pursue their career goals or make big life changes, as the other parent often must have a say in any matters that affect the child. The decision to move is often one of the most contentious issues for divorced parents.
According to the U.S. Census, the three most popular reasons for moving in 2012 and 2013 were housing-related reasons (48 percent of all moves, family (30 percent), and employment (19 percent). There are many reasons that move-away orders and relocation requests can be a point of contention for divorced parents. The parent moving away often sees the move as an opportunity for a fresh start after the divorce. The parent staying put often sees the move as a threat to their visitation or parenthood rights, they worry their relationship with the child will be permanently altered.
There are many reasons why parents consider moving away—in fact, the U.S. Census found that 35.9 million Americans moved to a different residence between 2012 and 2013. One parent may find a better job, a better school district, want to be closer to family, or remarry and move to a new home. Whatever your reason for considering a big move, the Law Offices of Soheila Azizi & Associates, P.C. can help you figure out how visitation, child custody, child support, and even spousal support could be affected by the move. Call (909) 484-9992 or contact us online to schedule your initial consultation today.
Custody, Visitation, and Other Considerations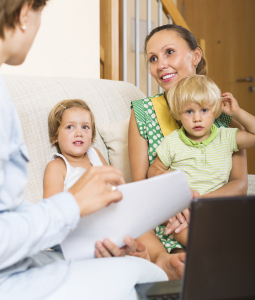 During a California divorce, the court will issue a custody order and establish a visitation arrangement based on child's best interests. These orders will play a significant role when considering a relocation or move-away order. With this in mind, it is important to revisit your parenting agreement before making any decisions about moving; make sure the parenting plan protects your rights as a parent as much as possible before seeking a move-away order.
Depending on which custody arrangement you and the other parent have struck, the move-away order may be handled differently:
Sole physical custody: If one parent has sole physical custody (also known as "primary physical custody") of the child, he or she can typically move away with the child. In order to prevent them from moving away, the non-custodial parent would have to prove that the move would harm the children. However, it is important to note that this may depend on whether the custody order is permanent or temporary. If the order granting sole physical custody is temporary, the custodial parent may not have a right to move the children away. In this case, it is best to consult an experienced California family law attorney.
Joint physical custody: If the parents have joint custody of the children, one parent cannot move away with a child unless he or she shows that the move is in the child's best interest.
However, the custody agreement is not the end-all, deciding factor. Instead of taking the agreement at face value, the court will often consider the reality of the visitation schedule. In other words, rather than basing the decision on the custody/visitation balance struck in the agreement, the court will base the decision on how often the non-custodial parent actually visits the child and what the true parenting schedule looks like.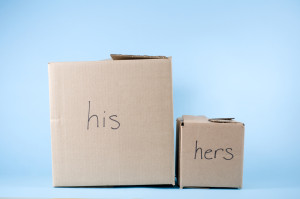 It is also important to note that move-away orders can work in two different ways: orders to bring the child to the new location and orders to adjust custody so the child can stay. In cases of sole physical custody, an order for the child to stay would come from the non-custodial parent; in cases of joint physical custody, an order for the child to stay would come from the parent who is not moving. These types of orders can benefit a child by allowing him or her to stay in a certain school district, stay with certain friends and extended family, and keep a sense of stability in the home.
If one parent has sole custody and there is no reason the move would harm the child, the non-custodial parent may still have some options. The non-custodial parent can request a revised parenting plan with adjusted visitation. If the custodial parent is moving a considerable distance away, a parenting plan that allows for longer stretches of visitation would allow the non-custodial parent to still spend time with the child in a meaningful way.
Keep in mind for all move-away orders that it is not up to the court whether or not a parent can move. Everyone has a Constitutional right to move from one location to another, and the court cannot prevent a parent from doing so. The court only has a say in what the child should do, whether that means moving to a new place or staying put (and, of course, how the visitation agreement should reflect the move).
Contact Soheila Azizi & Associates, P.C.
Soheila Azizi and Associates, P.C. is proud to be your law firm for life.
Our experienced family law attorneys are prepared to handle your case with respect, compassion, and dedication. With our extensive experience in trial litigation, mediation, and arbitration, you can rest assured that we will find the best solution for your unique case. We are committed to fighting for the best interests of you and your children.
As families change, your legal needs change as well. If you are considering relocation and are wondering how your custody arrangement will play a role, we can help. Our family law attorneys are committed to open, honest communication and keeping you informed throughout the legal process.
If you would like to learn more about parental relocation and move away orders in the state of California, contact the Law Offices of Soheila Azizi and Associates, P.C. Our law firm specializes in coming up with creative solutions for different family situations, allowing you to put your family's interests first. Call (909) 484-9992 or contact us online to schedule your initial consultation today.