Criminal law and family law are extremely different from one another. When it comes to criminal law, you see many cases where wrongdoers have committed a serious crime and are looking at prison time and more. In family law cases, you are attempting to come to a conclusion about matters like child custody, property division, divorce, and more. Do the two ever collide, and what consequences can result? How can an attorney help?
When Criminal Law Unites With Family Law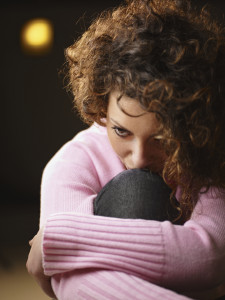 At The Law Office of Soheila Azizi & Associates, we have seen many cases of domestic violence and child abuse come to light when a family is going through a divorce and trying to come to a solution about important matters, such as protecting their children from harm. While one type of law is looking to punish wrongdoers, another is pushing families to work together in a way that will benefit children and themselves in a desperate time of need. In family law cases, it is not usually about the evidence – but instead how a couple can communicate with one another when there are many family issues to solve. If you are dealing with a family law case with domestic violence or child abuse at its roots, this becomes more difficult because you may not be able to communicate with a spouse who has committed wrongdoing against you or your children. You may be looking to protect yourself and your children at all costs.
Of course, there are many other criminal issues that could come to light that are not on the same level as domestic violence, such as parental interference, which could lead to penalties through a contempt order. Perhaps you want to punish a parent for keeping your children away from you for weeks or months even though an order is in place. As you can see, there are many ways that criminal law can sometimes be pushed into family law, and this is where an experienced attorney will need to handle your case.
We understand the many criminal issues that can sometimes come to light when it comes to divorce, child custody, visitation, and support matters. We want to stand by your side in a difficult time and help you get the results you deserve. Call us to find out how we can help in a desperate time of need at the Law Office of Soheila Azizi & Associates.