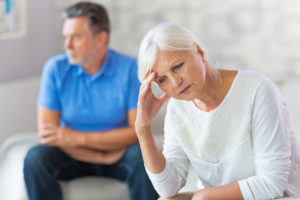 One of the biggest areas affected by divorce happens to be a couple's estate plan, which includes wills, trusts, and other tools. If you are married, you may have already started estate planning, which includes giving a description of where your assets will go if you pass away. We will help you understand what happens to all these aspects in the face of divorce.
Your Will 
What happens to your will? In California, there are laws that actually protect your will, especially if pieces of it are inaccurate. If the will ends up in probate, they could handle it differently on many levels, such as acting as if the spouse is already deceased. If you deal with the will on a private level, there is no guarantee that the will might be honored. In many states, if a couple made the will while married, but never changed the will during divorce, the will is still active as it stands. It is important to draft a new will after you receive a divorce.
Your Trust
Trusts become very complicated in the matter of divorce. You may try to revoke the trust, redraft it, or simply update it depending on the laws of your state and how they are handled. If it was an irrevocable living trust, then it cannot be updated or changed, even in the face of divorce. This is why, if you have not yet drafted your trust, it is important to consider your children above all and giving them access of the truth. If the trust is abused, then the court may close it to different parties and leave it open to the beneficiaries only.
Your Advanced Directives
Living wills and health care powers of attorney should also be examined during a divorce, and possibly changed if it calls for it. In many cases, redrafting can help on a phenomenal level. It is wise to speak to your physician about these documents and give them to them to keep on file for you.
Regardless of how you plan to move forward in divorce, you should always speak to an attorney that can handle your case. Call us in the face of divorce and we can help you every step of the way.