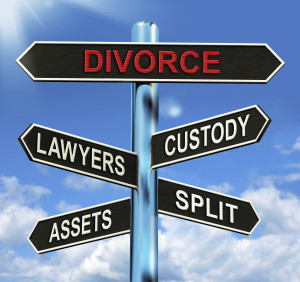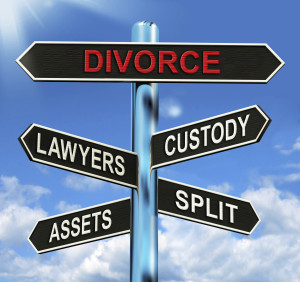 For couples considering divorce, the division of property and debt is a huge issue. How can you ensure you will receive a fair portion of joint possessions? How do you avoid being saddled with the lion's share of marital debt? How do you divide big-ticket items like homes and vehicles? These questions have plagued divorcing couples for many years, and oftentimes it takes the help of an experienced family attorney to sort things out.
California is a "community property" state, meaning that a marriage or domestic partnership makes a couple one legal "community." Therefore, any property or debt acquired during the marriage or partnership is shared between the two parties. Essentially, you can tell if property is "community property" by looking at the source of money used to buy it; if the purchase money was earned during the course of the marriage, it is typically considered community property.
Similarly, any debt accrued during the course of the marriage belongs equally to both parties—even if only one spouse incurred the debt. For example, say your spouse buys a new car and incurs $70,000 in debt. Even if you did not have any hand in the purchase, that debt still belongs equally to both of you in the event of a divorce.
A wide range of things quality as "property" under California law, including:
Homes
Cars
Furniture
Clothing
Bank accounts
Cash
Security deposits on apartments
Pension plans
401(k) plans
Stocks
Life insurance (that has cash value)
Businesses
Patents
California law dictates that community property must be divided equally. However, that does not mean that every item must be divided equally—he goal is to give each spouse an equal net value. For example, say you have a house, a car, and $40,000 of credit card debt to split between the two of you. In order to strike a balance, one spouse could take the house and the credit card debt (or at least a much larger share of it), and the other could take the car.
If you and your spouse can come to an agreement about the division of your community property, it can speed up the process immensely. If you are both able to agree what should go where, you can simply put it into a written agreement (with the help of a family law attorney), which will become legally binding once signed by a judge.
If you and your spouse are not able to agree on how to divide property, there are a few different options available. If you are able to agree about some things and not others, you can put the agreed-upon elements into an agreement and have it approved by a judge, similar to the process described above. Then you can use mediation, arbitration, traditional litigation, or another form of dispute resolution to figure out the remaining issues.
If you are unable to agree on any element of property division, you can either consult a mediator or take it straight to court, depending on your relationship with the other party. However, it is important to keep in mind that dividing property in court will most likely result in a less favorable outcome; the judge does not know your relationship or financial situation nearly as well as you do, so it is in your best interest to figure out as much of the specifics out of court as possible.