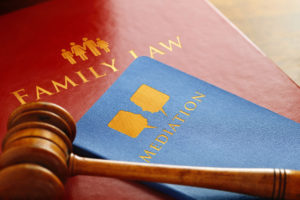 When it comes to joint custody, not a thing can go wrong… right? Joint custody seems like the ideal situation to be in when it comes to spending time with your child and the time that they spend with your ex as well. Many people believe that joint custody will be a breeze, especially when it comes to making legal decisions on behalf of your child and sharing time with them. There are many things that are really wonderful about getting to share that time, and many cons. Today we will look at both.
Pros of Joint Custody 
When you share custody with one another, it also means that you'll be communicating with your ex. In many ways, this is a good thing. It helps benefit your child when both parents are getting along for their best interest.
You will learn what works and what doesn't when it comes to co-parenting in an effective manner.
When children see their parents working together, they learn from this and tend to follow these behaviors.
When major decisions need to be made, you'll all talk about it together. Perhaps your child is going through the teenage part of life or is having other issues when it comes to adjusting, and it will help to be able to reach out to your ex in a manner that works for both of you.
Cons of Joint Custody 
You may find some difficulties when it comes to collaborating on certain aspects of your custody.
If your spouse is used to having control or manipulating you, they may try to do so when it comes to custody matters now that they have the chance. You may feel as if they are attempting to 'one up' you a lot of the time, and this doesn't work.
You may not be co-parenting in a healthy manner and might find that it's easier to return to court so that you can bring these issues up to a judge, even though you wanted to keep custody out of court.
Joint custody works for many parents, but not for all. It is important to understand the ins and outs of custody law before you make final decisions moving forward. Let us help you at the Law Office of Soheila Azizi. We want to stand by your side to help you make the best decisions when it comes to family law.