Divorce is not meant to be easy, and this is especially true when it comes to child custody matters. Many parents understand that child custody is also not always as fair as they expected, which is why you should always be prepared for unfair tactics that are used after you receive your child custody ruling.
Unfair Tactics by the Other Parent 
Withholding visitation from the other parent, cancelling visitation at the last minute, giving reasons to shorten visitation at the last minute
Interfering with the other parent's right to attend events that the child has, such as extracurricular activities
Restricting the other parent's time on the phone
Withholding health information so that the parent cannot find out about certain health-related aspects
Making false accusations against the other parent to restrict their time together
Many of these tactics end up being cases of parental alienation. Unfortunately, sometimes the courts do not see these unfair tactics until damage has been done on an emotional level, which is why you should act when you believe that you are being treated unfairly in the parenting relationship.
Unfair Decisions on Behalf of the Court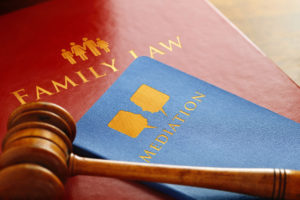 You expect better of the court, but unfortunately, sometimes the judge in your case will also make unfair decisions that could have an impact on your case. If you believe that your order is unfair and the judge has decided to rule against your rights, you have the right to an appeal. You should always have an attorney on your side to point out any inconsistencies in the ruling that are not up to standard. No matter what, the best interests of the child are considered and of utmost importance.
Do you believe that you are being treated unfairly when it comes to your child custody ruling and now you want results? We want to help in your time of need. At the Law Office of Soheila Azizi & Associates, we can help you in every aspect of your case. We are waiting to hear from you.