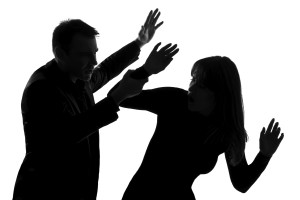 At The Law Office of Soheila Azizi & Associates, we offer help to those going through a divorce involving domestic violence. However, sometimes everything is not as cut and dry as you would like it to be when you are going through one of these complicated cases. Perhaps the abuse in your relationship is discreet and you have questions concerning your relationship, or what effect it could have on your children. Today we will help you understand and offer our help to you.
Warning Signs 
Rushing the Relationship: Perhaps your spouse wanted to make the relationship exclusive in a very short amount of time, or gets overly jealous. You may feel as if your spouse is obsessed with everything that has to do with you and you may feel trapped.
Center of Attention: If all your conversations revolve around them and they are always looking for ways to inflate their image, this may be a telltale sign.
Poor Impulse Control: Are they more prone to mood swings? Do they get frustrated very easily and not know how to handle their emotions? If your spouse has an explosive temper, throws or break things in anger, or lashes out at bystanders, they could be abusive.
Drug/Alcohol Abuse: Sometimes, drug or alcohol abuse can actually contribute to abusive situations. This does not make it an excuse, however. 
Blaming Others: A pessimistic attitude and having excuses for angry outbursts at the ready could signify a deeper issue. If they are constantly blaming the anger on you, you have become their focus of disdain.
Effect on the Children 
If you have children and you are in an abusive relationship, this could have a direct impact on their lives as well as your own. Children who are exposed to violence tend to use violence in their own ways, as a way to mediate their needs and wants to you. Boys tend to be at a great risk of using violence in the future to get what they want, and girls tend to learn that violence is normal and could be more susceptible to getting into a relationship that is abusive in the future. Because these are concerns to you, it is time to take a step into something better for yourself and your children.
Luckily, we can help you in your time of need. We can help with a variety of issues when you are getting started on your divorce case involving domestic violence, including restraining orders and more. Call us today to get started.