Family is very important to us and, in any event, you want to keep you and your family safe from all harm. This is why it is vital to keep up to date with the current listed recalls and find out how they may affect a vehicle of yours as well as what you should do to take action. In the event that a vehicle you own is part of a recall, you will want to find out how to get your vehicle fixed so that you and your family can drive safely on the roads once again.
NHTSA Announcement for Specific Vehicles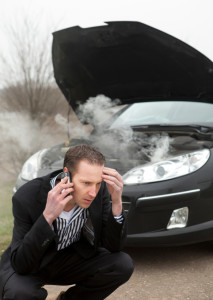 The U.S. Department of Transportation (DOT) National Highway Traffic Safety Administration (NHTSA) has released information just this week that many vehicles may be part of a safety recall that may also increase risks for you and your passengers. If left unrepaired, it is warned that these safety defects could lead to injury or death in the event of a crash. This is why the NHTSA is giving information to the consumers involved – because they must be repaired at a dealer at no cost to you as quickly as possible. The NHTSA sent out emails to those who requested to be notified when there was a safety recall announced affecting their vehicle. Here is an organized list of these vehicles including the NHTSA campaign number and the make/model years, as well as information on why they are being recalled:
16V164: CHEROKEE 2016- Incorrect Tire Information on Label/FMVSS 110
16V166: BUGATTI 2006-2013- Automobile Jacking Plates may Loosen and Detach
16V173: BMW 2016- Air Bags may not Deploy due to Residue on Module
16V174: TEREX 2007-2013- Aerial Device Lift Turret may Crack
16V175: FOREST RIVER 2013-2016- Tire may Contact the Wheel Well
16V176: FOREST RIVER 2015-2017- Missing Secondary Egress Window
16V177: TEREX 2011-2016- Inadequate Welds at the Boom Tip Leveling Sprocket
16V179: FOREST RIVER 2008-2016- Tire may Contact the Wheel Well
16V180: STARCRAFT 2016- Entry Steps may be Improperly Installed
16V183: FORD 2016/LINCOLN 2015-2016- Engine Block Heater May Overheat
16V184: CHEVROLET 2014-2016/GMC 2014-2016- Manufactured Without TPMS/FMVSS 138
16V186: PIERCE 2010-2016- Flashlight Battery Pack May Overheat
16V187: JAGUAR 2010- Fuel Tank Outlet Flange may Leak
16V188: FORD 2015-2016- Side Curtain Air Bag Assembly Improperly Installed
16V192: TESLA 2016- Third Row Seat may Collapse Under Load
16V199: BUGATTI 2006-2008- Corrosion of the Battery Cable at the Alternator
16V200: BUGATTI 2006-2011- Fuel Gauge may Read Higher than Actual
What Action Do You Take After a Recall is Initiated?
You should always get the recall fixed as soon as possible, as it could potentially pose a danger to you and your passengers if not addressed. You should always receive a separate letter in the mail from the vehicle manufacturer if you are on the list for a recalled vehicle. They will notify you of the specific recall, what it covers, and when the remedy will be available, as well as how you can go about contacting the retailer to fix your vehicle or equipment.
Manufacturers must always consider the benefits of releasing recalls if they believe a vehicle has a defect that could cause serious injury. Protecting families and others on the roadways benefits America as a whole and keeps everybody safe!