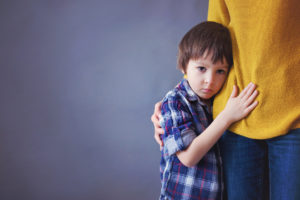 In many situations where the term "sole custody" comes to light, this means that you have complete legal and physical child custody. Many parents have what you would call a "joint custody" situation, where the parents share major decisions about the child's education, medical care, religious upbringing, and more – as well as sharing time with the child. However, some situations call for complete sole custody for a variety of reasons, including: violent behavior by one parent, child being placed in a dangerous situation, history of drug or alcohol abuse, evidence of inappropriate contact with minors, or mental instability by the parent. In these cases, you may see sole custody granted temporarily or permanently.
When You Have Both Sole Physical and Legal Custody 
In many cases, the court sees it in the best interest of the child to see both of their parents, as well as have both parents making major decisions about their life. However, if you show the court that a parent is unfit, then custodial rights will sometimes be denied, even though these situations are somewhat "rare." Even in situations where one parent may have been using drugs or was particularly violent, the court will sometimes grant limited visitation rights, especially supervised visits to protect the child. However, it is still a reality that joint legal custody is preferred because the courts believe that both parents should be making decisions.
When a Parent is Deemed Unfit 
If a parent is especially unfit, visitation rights will be completely denied. However, this could change if the other parent seeks help through drug rehabilitation, anger management classes, and more. In these cases, if you have previously been granted sole custody, the court could modify your order to allow them to have supervised visitations once these requirements are met. No matter what, the court will agree that two parents dedicating love and time toward a child is better than one parent being entirely absent.
If you have questions about your case, we have answers. You can give us a call to discuss your options regarding custody and visitation, and so much more. We are wiling to help you, no matter the circumstances of your case.