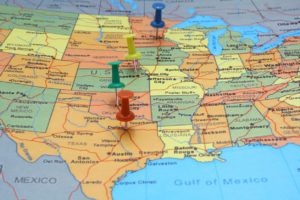 Sole custody grants you many rights, such as having physical custody of your child and making all major decisions on their behalf from a legal custody standpoint. However, if you have sole custody, can you relocate anywhere you want with your child? This is a question that some parents ask when they want to move away from their ex-spouse and the area. We are here to help you today.
Moving Away When You Have Sole Custody
Sole custody means a lot of things, especially in terms of rights that you have regarding the custody of your child. If you have sole custody and your ex has no visitation rights or any rights whatsoever to the child, you may have no problem picking up and leaving. However, if your ex still has visitation rights to the child, these are still considered to be parental rights and you do not get to decide if they are taken away. This means that you will have to seek court approval to move. This involves showing the courts that it is in the best interests of the child to move away from the area and your spouse. If your ex is still seeing your child and you decide to move away even though the visitation rights are stated in your order, this could look badly in the eyes of the court and in many cases you may have to move back or have a long distance visitation that may no longer be in the best interests of anyone.
When an Ex Keeps You From Moving
Furthermore, if your ex is still entitled to visitation time, they could go to large lengths to keep you from moving. You may file a notice of intent to relocate, which gives them time to respond and decide on whether or not they want a hearing to discuss these matters and give reasons why they do not think it is a good idea.
As you can see, moving away can become a complicated process when you have sole custody but your ex still has visitation rights. If you find yourself in a situation where you want to move but you may be prevented from doing so, you should always speak to an experienced attorney. Call us today for more.