Nobody says that a divorce won't turn ugly, especially when you are dealing with a narcissistic spouse. Today we will look at some of the ways that spouses tend to retaliate against their spouse when they file for divorce, on a physical and emotional level. Learning the signs could help you protect yourself in a desperate time when things have gone sour.
Retaliation in Divorce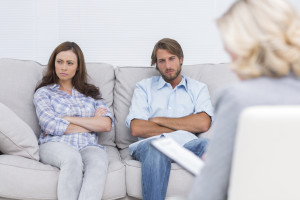 Physical Retaliation: If your spouse physically retaliates against you, you might have a criminal case involved in your divorce as well. You should never ignore these actions if they happen to you, because this is civil battery and is not taken lightly during divorce proceedings or any time at all. It may also help you receive a protection from abuse order if there is abuse in your relationship and you believe it will be aggravated due to the divorce. 
Verbal Abuse: Again, this is a crime and could lead to an intentional infliction of emotional distress claim. If your spouse has been causing you emotional harm, this can and will be used against them during divorce.
Destroying Property: The court believes in a fair distribution between spouses when divorce happens. So, if a spouse decided to destroy property in retaliation, the courts will usually credit the spouse who lost out on the property, which means that they will have to pay the costs of the property or make up for it by giving away property that was going to be ordered to them to make up for it. 
What This Means 
Yes, there are actions that you can take against a retaliating spouse, as you can see. But how they have acted should put things into perspective for you that the marriage ended for a good reason. Seeing a change in your partner and the actions they took against you shows you how cruel they were willing to act toward you, and how they could have lost control at any time. It is always best to consider the control that others try to take over you, as you have a right to freedoms in your marriage and beyond.
We understand that going through divorce can be difficult, but this doesn't mean that there is no easy way out. It is important to turn to a trusted attorney in your time of need. We will help you every step of the way, so give us a call today at the Law Office of Soheila Azizi.