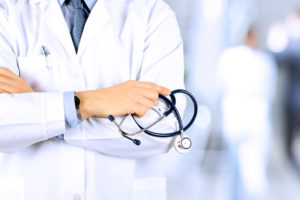 The Restoring Americans' Healthcare Freedom Reconciliation Act of 2015 was created to repeal portions of the Affordable Care Act (ACA). It would not only eliminate its penalties and subsidies in two steps, but it would also leave the ACA's insurance market reforms in place. However, many people believe that it will ultimately affect health insurance coverage and premiums for people across the country. Now you can find out the ways in which this will occur.
The Estimate 
The Congressional Budget Office and the Joint Committee on Taxation have prepared an estimate for how insurance coverage and premiums would be affected. Within the first year of the bill's enactment, it is expected that the number of individuals who are uninsured would increase by 18 million! This number would be expected to increase to 27 million and then again to 32 million by 20126 due to the elimination of the ACA's expansion of Medicaid eligibility. Premiums for individual policies through marketplaces or insurers are also expected to increase by 20% in the first year of enactment. Premiums would double by 2026 after Medicaid expansion elimination took place.
Repealing the ACA would likely mean higher premiums, deductibles, and cost-sharing for many people, including the 57 million senior citizens and disabled Americans who are enrolled in its program. There would also be issued for employer-sponsored insurance: If companies have at least 50 employees, they would no longer be required to provide affordable insurance to those who work over 30 hours a week. It is important to consider what may happen in the future based on these provisions to stay prepared.