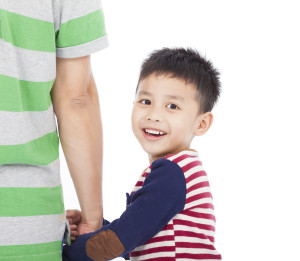 You may have a good understanding of how custody works between two parents when determining where a child will live. However, what is guardianship and what should you know about it? In many cases where guardianship comes into play, it is because one or both parents have died or are incapacitated, to being deemed "unfit" by the court. In cases of guardianship, a non-parental party will assume legal responsibility for a child to benefit their best interests. The guardian will then take care of the child's needs, from giving them shelter and food, to securing their education and medical care.
Establishing Legal Guardianship 
When you want to establish legal guardianship, you must be prepared to speak to your attorney and fill out the required forms in court to express an interest. There are many forms, some of which include a Petition for Appointment of Guardian of the Person, Notice of Hearing, Confidential Guardian Screening Form, and more. You will have these forms reviewed and make copies for the court and yourself. Once you have filed these forms with the court clerk, you must give notice of your filing to certain people, relatives, and agencies. Before the hearing, this means you will give personal notice to the child's parents, the person with legal custody, and to the child if they are 12 or older.
The court will interview both you and the child to ensure that you are the right fit to be legal guardian. In some cases, they may order a background check to help make their decision. The court will apply the "best interest of the child" standard to the case, which means that some things will be taken into consideration including: the wishes of the child, the mental and physical health of the parents, interaction with others in the household, and so much more. After all forms have been reviewed and interviews conducted, they will make their decision on guardianship and whether or not to grant it. The entire process can sometimes be complicated, which is why you may need an attorney on your side to help you gain a better understanding.