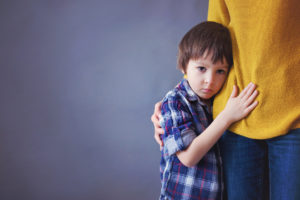 What happens when a parent has a non-traditional work schedule? What happens if one parent works a job like a police officer, firefighter, nurse, or another occupation that calls for you to work odd hours or work over the weekends as well as weekdays? The court will consider many factors in a case like this, such as the work schedule of the parents, distance between the parent's houses, and the age of the child involved.
Non-traditional work schedules are addressed in many states and even added into orders depending on the details. Though these parenting plans are usually quite different from ones you are used to seeing, they take this into consideration so that no parent is left behind when it comes to a schedule. A non-traditional work schedule is not grounds for withholding parenting time from a non-custodial parent, and just means that you and your ex-spouse must be able to communicate and work together to be flexible with one another.
Finding the Right Solution 
Perhaps you are working with a spouse who has a non-traditional work schedule and you aren't sure what to do. If you both live in the same school district, then you may choose to grant the parent overnights throughout the week if they are used to getting hours on the weekend. If the other parent does not live close to you, this becomes more difficult to dictate – but never impossible. The court will look at the specifics of the case and possibly arrange different days based on the schedule of that parent. If there is no consistent work schedule, it may become difficult, but you can still work around it.
The court considers what is in the best interest of the child, which is the most important part of any child custody case. It is important to understand that there are many elements that they consider before you move forward with your case. We want to help you at the Law Office of Soheila Azizi & Associates, where your case means everything to us. Call us today for more information.