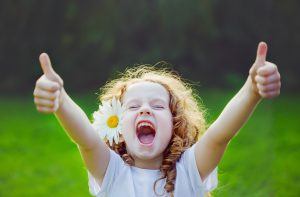 We can look at guardianship from a very different point of view: A parent who has fallen on hard times with an ex-spouse who is no longer in the picture. Assume that a mother wants to hand guardianship over to a grandparent or another loved one – what rights does she have to do so? What decisions will be taken into consideration? In the eyes of the court, if a child's biological mother is unable to care for the child and the father is unavailable to do so as well, the appointment of a guardian may be the best option. The mother may step in and nominate a particular person to act as guardian of a child; however, the court will make the final decision.
As a Mother, Will This Permanently Terminate my Rights?
From the perspective of a mother, you may wonder if entering into a guardianship means that you will be giving full rights to another person. You may also wonder if you would ever regain rights to your child in the future. In many cases, a guardian is chosen if the mother and father are incarcerated, are suffering from drug addiction or another illness, or just cannot care for the child. The establishment of a guardianship does not in any way terminate the mother's parental rights. The mother will retain her rights and they will coincide with the guardian's duty to care for the child. This means that the mother will retain all of her rights, such as reasonable contact with the child.
Do I Have Any Alternative Choices?
In many situations, choosing a guardianship may not be your last resort option. Under California law, you also have the choice of a Caregiver's Authorization Affidavit that will give a relative or foster parent the right to care for the child without the need for court involvement. However, before you choose this option, you should speak to your attorney and check the laws in your state regarding any decision you believe is best for you and your family.