You and your spouse have separated and gotten a divorce, and went through the process of establishing child support. However, in that period of time, you've decided to move in with your new boyfriend. Now your spouse is claiming that they don't have to support your child because "your boyfriend can take care of the expenses since you two are living together." You may wonder if this is true, and how you can move forward. We can help.
Living With Somebody Else and the Effect on Child Support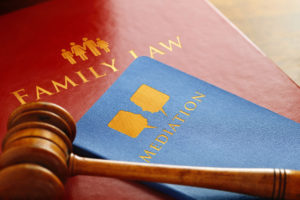 What effect on child support does it have when you move in with a new partner? If you live with somebody who is not the child's parent, then that person does not actually have an obligation to support your child – their biological parent does. Usually, this means that living with a new partner will generally have no effect on the amount of child support you receive. However, if your new partner tends to buy many things for you and the child like food, clothing, and many other expensive items, your ex-spouse may still attempt to petition the court so that they can show this evidence and reduce child support payments. If your ex-spouse can prove that you and your child are living comfortably under your new partner's roof, then technically the child support payments could be reduced.
Your support payments paid by your ex-spouse will remain the same if you have entered into an agreement that allows you to keep all your earnings and property separate from your new partner. This way, you will usually be guaranteed to keep your child support payments. The court only accepts changes in lifestyle, so your ex-spouse will have a lot to prove if these matters make it to court.
Also, failing to pay child support is a crime. This means, if your ex-spouse stops paying because they believe it is unfair but does not petition the court, they are breaking the law. We can help you with every aspect if this has happened to you. Call us today at the Law Office of Soheila Azizi & Associates for more information on how we can help you.