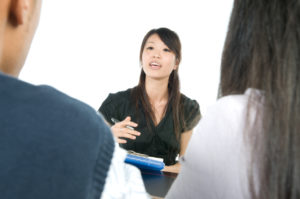 Divorce, in itself, it a difficult subject to understand at times. Emotions are high and you are treading on new grounds that you have never discovered before. This is why, if you are going through a divorce but you are also an immigrant or the spouse of an immigrant, you may have some questions for us. Luckily, we are here to help!
FAQ  
How does conditional permanent residence play a role in my marriage and divorce? If you immigrated to the U.S. and your marriage is less than 2 years old at the time of admission, you will receive conditional permanent residence status. This lasts for two years until you file a petition for permanent residence. If the marriage is dissolved and you have not taken this step, the immigrant status will be lost and you then become deportable.
What happens if I am divorcing my immigrant spouse but I sponsored their immigrant application? You should withdraw your sponsorship because this means that you will be assuming responsibility of their overall support as well as their dependents. However, just because you do this, doesn't mean will be off the hook for supporting them, as you may still have to do so after divorce.
After a divorce, how are immigration applications treated? After the dissolution of the marriage, an immigrant spouse will be considered 'out of status' and could be subject to removal from the U.S. 
How can immigration status be maintained even in a nasty divorce? If you have been a conditional resident for at least two years, you will not need your spouse's assistance to process an I-751 petition – and if it's less than that, you can request a waiver. The waiver may be granted if you will experience extreme hardship from being deported or you were a battered spouse. 
What if I believe that I am a victim of marriage fraud? The spouse can then go forth with an annulment.
Immigration and divorce can be very serious subjects that can have a direct impact on your life, no matter what end you are on. This is why it is important to work with us to reach a resolution during your divorce and give you the best results possible. Call us today for more.