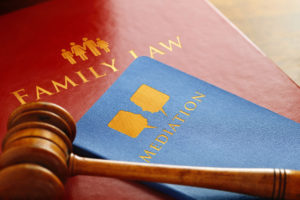 Guardianship is a very important task completed by those who want to help raise a child in their lives. When somebody has been put in charge of this duty, they understand that they have a huge responsibility. However, as with many things, a guardianship will sometimes come to an end. Because of this, it is important to be able to tell when guardianship termination is for the best.
Guardianships usually do not terminate unless they are approved by the court. This is why there are only certain circumstances that call for the termination of one of these relationships by a party. Here are some ways that a guardianship termination can take place:
Child reaches age of majority
Child marries, is adopted, or dies
Guardian becomes ill or incapacitated
Guardian is removed by court order
Guardian's assistance is no longer needed
What if Termination is Successful? 
What happens if a guardian is terminated and the child is under 18, so there is still a need for another guardian? If the child is fourteen or older, they might be able to elect somebody to be their guardian. However, if they are not of age, then the guardian for the child will be selected by the court based on whoever can fulfill the best interests.
No matter where you decide to turn during this difficult time, it is always a good idea to move forward with the help of an attorney. You have many options when it comes to every step of the guardianship process, from choosing a guardian to terminating your rights as one. You have choices and we want to help. Call us for more information.