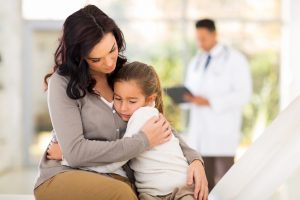 When a parent becomes terminally ill and they are the last parental choice to care for a child, it can leave a lasting impact and many questions for a family. Say that the primary custodial parent of a child is diagnosed with an incurable, terminal disease such as a high-stage cancer. Let's also assume that the non-custodial parent has not been in the child's life since a very young age, so their relationship is not seen as stable in the eyes of the court. What happens then? Fortunately, there is an option that may be viable to you and your family: A standby guardianship.
Over the years, many regulations have been put in place to ensure that terminally ill parents with custody of their children can ensure that their children will be taken care of long-term in the event that they pass away. Standby guardianships are viewed as beneficial in many ways because they do not actually terminate or limit the parent's parental rights. In the past, terminally ill parents were left with very few options, such as being forced to terminate their parental rights or have limits on what control they had.
Standby Guardianship in California 
Luckily, every state allows for the transfer of guardianship over a child from a parent to another adult when the child does not have a parent available to care for them. A traditional guardianship provides for the care of a child when a parent dies or has a permanent disability. A standby guardianship, however, allows parents to legally transfer custody over their child to another person without the need for relinquishing their parental rights. Many states, such as California, have worked to develop these laws keeping certain parents in mind: Those living with HIV/AIDS, those with disabling conditions, and those with terminal illnesses who want to legally secure their children's futures!
A standby guardianship is very different in many ways. A parent will be able to designate the guardian, the guardianship can go into effect at any time, and the parent still retains much control over the guardianship. If the arrangement does not work to the parent's satisfaction and they have the ability to do so, they can withdraw from the guardianship at any time. This option leaves choices in the parent's hands, which is why it may be an option that you will consider if you have a terminal illness. This is surely a decision that helps you keep your child's future in mind. Speak to an attorney today to get started on your case and find out more.