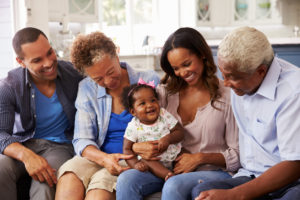 Guardians are especially important to a child's physical care, health, education and so much more – which is why they should play a very important part in a will as well. Making decisions that will benefit your child's future and enable somebody to care for them can leave you with less stress and a game plan for the future. In the event that you, as a parent passes away and the other parent does as well, you will need your will to state who will become the guardian of your child. If you do not choose a legal guardian before your death, the court will choose who will care for your child without your input, which could lead to disastrous results.
Things You Must Specify
Naming a legal guardian for the future can be difficult and confusing on a very personal level. However, there are some things you must consider for the well-being of your child, including the following:
Do you want your multiple children to live together? You should always make this preference clear in your will because the court may take many different aspects into consideration. If they do not approve of your chosen guardian, they may attempt to separate your children and this will stop them from doing so. Always state exactly what you want for your children in your will.
Do you believe your guardian can handle the children? If you prefer multiple children to stay together, you must ask if your chosen guardian is in a proper position to care for all of them. If you have concerns over how your families will blend, you may want to consider this. 
Did you consider the age of the guardian? When somebody chooses a future guardian, they will sometimes not account for the age of the guardian. They may instantly choose their parents, who may be older when the children need a guardian. You must understand the concerns of whether or not the chosen guardian will be able to handle the physical demands of raising your children. 
Where are they located? This is a very important question to ask because it may separate the children from family members. 
Are they able to handle it on a financial level? Raising children can be expensive, and the guardian will have to consider this before they take on the responsibility. Financial resources are always important.
There are many things for you as the parent to consider when you are naming a guardian in your will. Take the time to ask yourself many questions when you are planning for the future. Your children's lives depend on it!