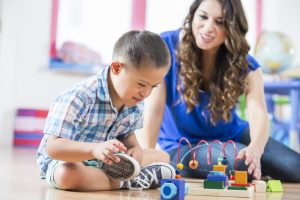 We have already discovered why having a guardianship is an important thing in some cases. The court takes many important factors into consideration because the guardian will be making important decisions on behalf of the child as ordered by the court. This means that the individual will lose a lot of their independence because they will not have the authority to make decisions on their own. Guardians will only be appointed to those with disabilities if there are no less restrictive alternatives. Just because somebody is diagnosed with a mental illness, does not automatically mean that they lack the ability to make important life decisions. However, in our modern times, the option of a guardianship is usually used in a way that allows some independence on the part of the disabled person.
Important Life Decisions
The guardian will be making very important decisions on behalf of the disabled individual, which is something that any future guardian must be aware of. Some of their powers include assuring the care of the ward, making financial decisions for them, making medical decisions, making sure that their medical services are adequate, submitting updates of their condition, and more. Guardians are not caretakers to a disabled person – instead, they are seen as those who help them make good decisions in their lives. The child or disabled person also has the ability to help make a decision over who their guardian will be if they are able to express these wishes to some extent.
The Court's Determination of Capacity 
A judge will make a decision based on capacity, which is whether or not the person is able to care for themselves or not. Capacity depends on the circumstances of the person and what decisions need to be made. This can be decided by taking a closer look at psychologist records, school performance records, and medical testimony about the person in question. In any occasion, the court may want the person to live as independently as possible.
If you want to become guardian to a disabled child or adult, you should always speak to an attorney about your next steps. This process can sometimes be complicated so get started as soon as possible.