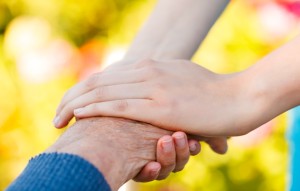 Today we want to focus on elderly neglect, which has been a growing concern in nursing homes today. But what is neglect of an elder? It is when a caregiver fails to meet the needs of an elderly person that they give care to every day, such as withholding their food, medications, and even their hygiene at stake, which can lead to bodily harm. If you know a loved one who may be suffering from neglect at the hands of a caregiver, we want to supply you with the tools to help them.
The Concern of Neglect in Nursing Homes 
The unfortunate truth is that, every year, hundreds of thousands of seniors fall victim to neglect by caretakers. Many of these victims are those that are most susceptible to abuse because they cannot help themselves and sometimes cannot even reach out to loved ones to help them. When a caretaker does not think about the safety of an elderly patient and puts them in sometimes-harmful positions, it can lead to bad results. And sometimes, neglect isn't just of a physical nature, like withholding medications, not providing them with therapy they need, or helping them bathe. Sometimes it takes on a psychological form as well, such as leaving them alone for long periods of time or keeping them from those who mean the most to them so that they feel isolated.
According to Nursing magazine, elderly neglect is a growing issue, with about 50% of elder abuse cases being the result of neglect. Other research shows us that about 700,000 to a million elders are subjected to mistreatment in the U.S., with 450,000 cases popping up every year.
Understanding the Signs of Neglect
There are many types of neglect that are found more commonly in nursing homes every year. These include the following:
Dirty clothing and soiled diapers
Bedsores
Unusual weight loss
A home that is messier than before
Lack of medical needs like glasses and hearing aids
Sometimes an elderly person is cognitively disabled and needs help taking medication or getting dressed, some of the basics of life. This can lead to neglect when a caretaker is not providing assistance to them. Sometimes, it may even be a case of passive neglect, which results when a caretaker doesn't intentionally neglect an elder, but it happens anyway because they are not trained properly for the job.
If you believe that your loved one has fallen victim to neglect at the hands of a caretaker, it is time to act. At the Law Office of Soheila Azizi, we have experience handling these cases and want to help you get the results you deserve for your loved one. Call us as soon as possible to get started on your case.