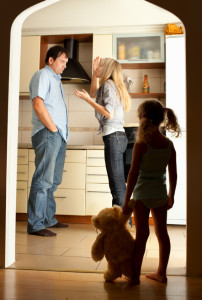 When you go in front of the mediator or a judge in your custody case, you receive a custody order that explains where the child should go, who makes decision for your child, and so much more. Consider this: Your ex-spouse receives a copy of the custody order detailing every bit of their visitation, but they are not abiding by it. Now, you are placed in a peculiar situation, as everything you once knew about custody is challenged. What options do you have? Can you force your ex-spouse to follow the custody order?
Enforcing Your Order
The truth is, yes, there are some steps you can take to ensure that your ex-spouse abides by the custody order. You can take a variety of actions, some of which are mild and some of which are a bit more severe.
Speaking to Your Attorney: In some cases, an attorney might be able to send a letter to your spouse as a way to tell them that they must abide by the order that has been put in place and that there could be consequences and penalties from the court if they do not. This could be a wake-up call to a spouse who won't follow the order.
Calling the Police: You might be able to call the police. Sometimes, police will not help with domestic situations but, if an order is involved, this could make things a bit different. 
Modifying the Visitation: You might have to speak with the judge who came up with your order and ask them of the specifics of the other, then asking them on how you can move forward to reschedule missed visits and more.
Filing Contempt of Court: If you find yourself in a contempt of court action, they could take a closer look at the violation and penalties might result.
Going to Court: You might take your ex-spouse back to court so that the custody order can be re-examined and changed, especially in severe cases.
Your custody is important to you because you want to ensure that your child is spending time with both parents and adjusting well after divorce. When one spouse doesn't abide by the order, it could lead to many frustrations. Let us help when it comes to your case. We want to get you the results you deserve in your case.