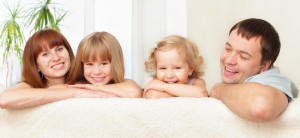 When it comes to long distance parenting, it may sound like a difficult and impossible venture for a parent. Many parents who are in these situations find that it is more difficult to come up with the perfect parenting plan for their scenario. Today we will discuss standard schedules so that you can determine what works best for you, phone call schedules, and how the child will be transported from one place to another.
Long Distance Parenting
How do you determine the best schedule that works for you and your ex-spouse when you determine your long distance parenting schedule? Here are some of the typical choices you see people decide upon:
Child spending Spring Break with non-custodial parent every year
Child spending Fall Break with non-custodial parent some years
Child spending holidays with the non-custodial parent every other year
Non-custodial parent can choose certain times per year to come visit the child
Of course, there are many other options that you can decide upon. This is something for you to discuss with your ex so that you can come to an agreement that works for everyone.
Phone Calls 
Keeping communication between the parents and child is one of the most important aspects of a relationship. If it is difficult for the non-custodial parent to spend time with the child, speaking on the phone or engaging in a video chat will help them keep in contact. The child should have free access to their other parent. As long as the communication times are reasonable, you might decide on a plan that works best for you – such as the parent calling your child before bed for a few minutes every night.
Transportation
Distance might be a factor when it comes to taking your child from one place to the next. You want to plan out how your child will get from one place to the next. If driving is reasonable, one parent might meet in the middle for the child. If the child has to fly, then you will have to work on making accommodations so that they can get from point A to point B. This includes who will pay for the expenses of the flight.
You have some important decisions to make when it comes to long distance parenting. We want to help you in the midst of your custody case so that you and your ex-spouse can work together on a variety of issues. Call us as soon as possible to discuss your next steps.