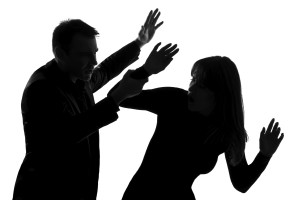 If you have been a victim of domestic violence, there are some things that you must understand about child custody. In many cases where this type of violence is prevalent, it also takes place in front of children in some form and will become relevant in future custody proceedings. When domestic violence is proven and becomes at the forefront of a case, a judge will be reluctant to give a violent parent full access to a child.
A shelter can offer you protection when you are in the midst of domestic violence and divorce from somebody who has abused you or your children. Having resources on your side is your best option when you are a victim of this type of violence, so seek shelter immediately for you and your children. There are two great resources and types of people that you can talk to immediately: your attorney and those at the shelter, willing to give you a helping hand. A good family attorney will be able to help you make the transition out of an abusive relationship and offer answers to some of your most important custody questions. Shelter staff can also offer you help by getting you in contact with legal assistance, helping you file the initial paperwork for a protective order, and sometimes even file for a restraining order for you and your children.
Manipulation by an Abuser
If you are a victim of domestic violence and you threaten your partner that you will leave, they may counter-threat by telling you that they will call the police or file a missing child report to accuse you of kidnapping. They may make you feel scared about losing custody. In some cases, this causes a victim to stay in an abusive relationship for days, months, and more.
At a domestic violence advocacy organization and shelter in California known as Laura's House, one legal advocate named Magdalena Dircio sheds some light. "If you need to flee your abusive situation and enter a shelter, it is important to know that if there are no custody orders, you can take the children with you and there should not be legal consequences." You should always follow up as quickly as possible with your family law attorney after you have checked into a shelter. Call us today for more information on how we can help you in your time of need. We are there for you every step of the way.