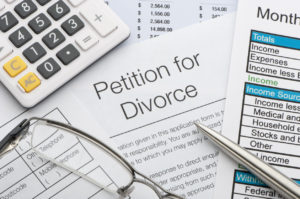 Divorce can be complicated – any attorney will be honest about that from the start. Dividing properly and working through the battles of child custody may cause you stress at times, which is why it is extremely important to be prepared. This is where important documents come into play to help you through every step of the process. In fact, you may find that it saves you money to gather important documents before you speak to your attorney. With documents in front of you and your attorney, you will be able to work together to secure short and long-term interests for your benefit.
Documents Based on Your Needs 
When it comes to alimony, an important document you may need to obtain are income tax returns. They can provide evidence of how much income both parties make and become a determining factor in whether or not you will receive alimony. Income tax returns will also become extremely vital in determining child support because both incomes will be taken into consideration. Spousal support and child support are held on the same financial level.
You should also work to collect real estate deeds, mortgages, bank account statements, and proof of ownership in regards to personal property. These documents will become most important when you are working on dividing property between you and your spouse. If you own a business with your spouse, you should also obtain business tax returns, documents that show business assets, and organizational paperwork.
Finally, if there is an unhealthy relationship between your spouse and your child, you should have evidence of such like police reports, arrest records, and more. All of the important decisions that determine custody must be backed up with proof.
It is easy to forget what documents are most important in the midst of divorce when many things are on your mind. This is why it is important to speak to an attorney who understands what is best for you. Call us today for more.