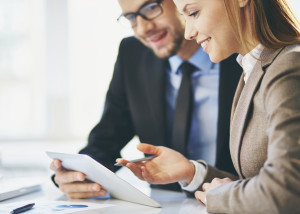 You may have already weighed the pros and cons between divorce mediation and litigation, and decided that mediation may be the best option for you. Every divorce mediator is different, but we can assure you that we have the experience and dedication to get you the best result in your case. Today we have some tips to share with you in regards to choosing the best divorce mediator.
Finding the Best Mediator 
Someone Who Can Educate You: The right mediator will empower you to make the best decisions in your case and inform you on the laws that you should be aware of. From there, you can compare how mediation may offer the least amount of conflict, compared to litigation.
Someone Who Can Protect Your Rights: You don't just want your rights protected, you want a mediator who is going to be fair to both you and your spouse. The best types of mediators look out for your entire family and help you come to the decisions that will benefit all.
Someone Who is Fair: If you have opinions on what you believe to be fair, a mediator will help engage you in conversation and point out matters that the court would find to be unfair. This will help you come to the solutions that will benefit your family in the end. 
Someone Who Has Experience: A mediator who is dedicated to divorce mediation will be the best option for you. A divorce litigation attorney who does not specialize in divorce mediation may not offer you the same benefits and you may not like the results. Choose somebody who cares about your settlement and the details of your case.
Someone Who Understands Complexities: Finances and parenting issues can become complex, so make sure that your mediator has experience in these aspects.
Someone Who is Compassionate: Look for the mediator that will invest in you and show you genuine caring in your time of need.
We have experience in divorce mediation and can get you the results you are looking for in your mediation case. It is important to enter mediation will a clear mind and be prepared for many results. Talk to us today about your case and we will walk you through the process and answer your questions.