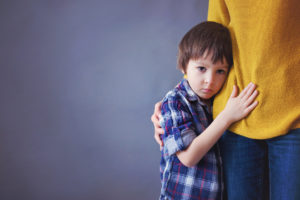 When you want to step forward and take care of a child when their parents are unable to do so, you may turn to two different options: adoption and guardianship. Each year, these terms get confused with one another even though they are very different concepts! With a legal guardianship, you would technically be responsible for the child until they turned 18; with an adoption, the child's legal status will be the same as if they were your own biological child. There are advantages and disadvantages to both, but they are both very different.
Differences in the History 
Adoption: The historical origins of both adoption and guardianship set them apart in many ways. Adoption happened a long time ago before the Middle Ages with open adoptions, where both child would be familiar with their family. By the emergence of the Middle Ages, adoptions disappeared, not to reappear until 1851. 
Guardianship: Legal guardianships have existed almost as long as adoptions. Throughout the ancient ages, children in guardianships were regarded as "wards." They were always seen as a way to protect children before adoption made its comeback, and are still used today.
Differences in the Process 
Adoption: The approval process for adoption can sometimes be trying, including a rigorous home study and many costs. The process could cost months on end, especially if you are adopting through a private adoption. Through adoption, the child is given the same legal status as if he were your child. However, this also means that the birth parents will have no right to his custody and do not have to support him. There are different laws concerning adoption in various states.
Guardianship: Guardianship gives you custody of a child until they are 18 years old as well as all legal responsibilities of taking care of a child. However, in the eyes of the law, the child is not considered to actually be your child and they cannot inherit from your estate unless you include this in your will. There is a completely different process to obtain guardianship of a child.
Depending on the goals you wish to accomplish, the method you choose will bear importance to you and your situation in some way. Find out if legal guardianship or adoption is the right choice for you now that you understand the differences. Call an attorney that you can trust to make your decision.