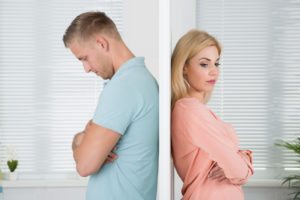 When you are going through a divorce or already went through one, coparenting may seem like the most impossible task in sight. With a bleak history or emotional baggage tying both of you down, the remnants from divorce, you may have questions about how you can co-parent in the healthiest way. Today we will discuss some of the pitfalls of co-parenting and how you can avoid these mistakes.
Common Mistakes
Lack of Communication: When you are working through divorce, you may be accustomed to speaking through your attorneys, but this will not work for your coparenting situation. You must learn the facts of your case, that you will be put in situations where you must communicate with the other parent about a variety of issues. You should always take the opportunity to be respectful and focus on one issue at a time as you come across them. Seek a third party, such as a mediator, if necessary.
Responding from Emotions: You must be able to express your feelings, process, and develop coping strategies to be able to overcome emotions when you speak with the other parent. The other parent may really know how to push your buttons, but you don't want to fuel the fire so speak with a counselor or a support group. 
Putting Child in the Middle: If you are forcing your child to deliver messages to your co-parent and they are doing the same, you are putting your child in the middle of your adult positions. Your child should be encouraged to love both you and the other parent and they should never be put in the middle.
Focusing on Child's Absence: You should always find something to keep you busy when your child is not present, because you do not want your child to worry about you or feel guilty about leaving you. This means finding activities and responsibilities outside of parenting, and enjoying time with your children when they are with you. 
Choosing Your Parenting Strategies First and Foremost: Thinking that your parenting strategies are the only way is a setup for disaster. Obviously, there will be differences in parenting, some of which may have contributed to your divorce. Ask yourself about the big things: Does something small matter? You cannot control every single thing that happens in your parenting experience.
Coparenting can be one of the more difficult parts of divorce in many ways. Because of the effect that it can have on you and your ex, you may need legal guidance when issues come into play. Call us today so we can speak with you about your case.